Fremont University Holds Its Largest Graduation And Commencement To Date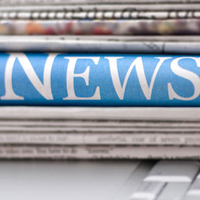 LOS ANGELES, CALIFORNIA – July 23, 2012
Fremont University celebrated its largest graduating class to date during a ceremony on Saturday June 23, 2012 at the Wilshire Ebell Theatre. Matt Nordgren, former NFL football player, delivered the keynote speech to the graduates and audience consisting of family, friends and community members. There were 180 graduates in total. Twenty-one students graduated in business, 45 students in legal studies, 101 students in wellness, and 11 in design. Lee Paige, Owner of Novus Lumen Consulting and Adjunct Instructor at Fremont University of Legal Studies, was the Master of Ceremonies for the event.
This was his fourth consecutive year leading Fremont University's graduation ceremony. The United States Naval Sea Cadet Corps and Fremont University student, Cheresse Webb, led the Procession with a Presentation of Colors and National Anthem. Congratulating the graduating class during her welcome speech Dr. Sabrina Kay, CEO and Chancellor of Fremont University, said, "We are incredibly lucky to be in America at this time.
At Fremont University, we believe that the very essence of the American university is 2nd, 3rd, and 4th chances and the opportunity for social mobility. You, the graduates, are now ready to live the American dream. Because of our diversity, innovation, and education, America provides extraordinary opportunities to anyone who has commitment and desire to excel." Frank Baxter, Chairman of the Board of Governors at Fremont University, said during his speech, "I feel such rapport with you. I've been a professional investor for about 50 years – and you're professional investors, too. The core of investing is delaying gratification – not spending your assets – which in this case is your time and your money, etc. – now with the hope – not the certainty – that you'll get a better return in the future. So, that's what you've done and you've created a tremendous asset. One of the best assets there is – an educated person. So, congratulations for that."
During the keynote speech, Matt Nordgren offered words of inspiration to the graduating class. Matt offered advice on how to find your formula for success and talked about what motivated him to become successful. He discussed the importance of time and teamwork when it comes to achieving goals. Nordgren said, "Time is important. Don't give it away when you're young. You never know where you are going to go, so make sure you value every minute of your life. I promise you, if you live with a purpose, you'll get where you're supposed to be. Don't waste your time."
There were four Academic Distinction Awards for Valedictorian, one for each of Fremont University's four degree programs. The Valedictorian Award recipients were: College of Business – Caitlin Beasley, College of Design – Fatimae Nicholas, College of Legal Studies – Deanna Gilmore, and College of Wellness – Harold Parker.
During her Valedictorian Speech, Caitlin Beasley discussed the confidence she feels after attending Fremont University. She said, "Two years ago, I imagined this day but I didn't imagine myself standing up here in front of all of you. Thanks to Fremont, I am able to say that I am a strong, smart, and independent woman, as opposed to the teenager I was before. The ancient Greek philosopher Socrates once said "Education is the kindling of a flame, not the filling of a vessel."
Fremont has completely changed the way that I view my ability to succeed. Before Fremont, I didn't believe that I would ever be a college graduate. It wasn't because I didn't have the potential; it was because I was too afraid to try. My fear of falling kept me from realizing my true self. This school has given me a hunger for learning that is never-ending and I couldn't be more appreciative." Valedictorian Fatimae Nicholas offered the following words of inspiration during his Valedictorian speech: "Living this life is like a joyride; it does not matter much where you are going, what matters more is that you decide to get on it and enjoy every moment. We took Fremont's route.
We learned how to be passionate. We were taught to be open to new things even if it is not our thing. We arrived at a better place, a place where we can be ourselves, where we can express our creativity, where we are able to give our best shot each day, and a place better than where we were yesterday." Valedictorian Deanna Gilmore reflected on the path she took that eventually led her to pursue a legal studies degree. She said, "During my teenage years I yearned to follow in the footsteps of my grandfather and my uncle and enter the legal profession. I became totally enthralled at the prospect while attending my uncle's robing ceremony when he first became a judge.
Over the years I have discussed with Judge Robert Wenke the pride I felt when he slipped the robe over my uncle's shoulders. In the car on the way home I excitedly announced to my parents that I was going to go to law school. My mother's response was that women in our family must choose between teaching and nursing. My father's response was that a courtroom was a man's world and there would be no one to protect me. So, I became a ballet dancer.
After dance, I entered marketing. Though I had a successful career, I had no passion for it. Next I segued to fitness; again, with much success, but little passion. So, although the thought of going back to school at my age scared me to death, in May of 2011 I began my classes in the career I had wished for a few decades earlier full of trepidation. With the encouragement of my friends and family, and with the invaluable support and assistance from all at Fremont University, I am now graduating with a 4.0 GPA and stand before you as the valedictorian of the paralegal program."
Harold Parker discussed his reason for joining the wellness program during his Valedictorian speech. He stated, "We each entered the wellness program with hopes, dreams and fears. We came from diverse backgrounds and life experiences. Many of us were recently out of high school and some, like me had not been in a classroom for many years wondering if we'd be up to the task. The common thread among us all was an innate desire to help people.
This desire to help was a characteristic that resonated from each of us throughout our time at Fremont. It is safe to say that as a group we understand that people will forget what you said, people will forget what you did, but people will never forget how you made them feel. One of our primary objectives as wellness professionals is to help people feel better." During the ceremony, seven students were also recognized for Summa Cum Laude (4.0 Cummulative GPA), including Deanna Gilmore, Ericka Cruz, Fatimae Nicholas, Harold Parker, Maria Navarro, Melodie Knight, and Scott Barrett.
A number of students were also recognized for Magna Cum Laude (3.50-3.99 GPA). Honorable Distinction Awards were given out during the ceremony, including the Spirit Award which was given to Melva Jolley from the College of Business for consistently demonstrating loyalty, commitment, dedication, and service, building spirit and support among fellow students and the College. The Instructor's Choice Award was given to Victor Barajas from the College of Legal Studies for demonstrating exceptional leadership in the classroom, contributing to a positive classroom environment, and assisting fellow students to succeed. Several students were also recognized for their efforts as Student Ambassadors. These students worked with other students to help them adapt to college life and succeed in their classes. Student Ambassadors offered assistance with understanding course content and informing students about available resources at the College. Fremont University has campuses in Cerritos, California and Los Angeles, California. The College offers four degree programs in business, design, legal studies, and wellness. Fremont offers online programs and night classes. The College was established in 1986 and its unique teaching methodology is based on the Professional Action Learning® (PAL) model.