Press Release: Fremont College's Sports and Rehab Therapy Students Bring Out Their Best at Mt. SAC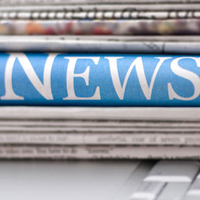 LOS ANGELES, CALIFORNIA – April 26, 2010
The Mt. SAC Relays are a chance for world-class track and field athletes to show their best. For the third year, Fremont College's Sports and Rehab Massage Therapy, students have helped high school athletes and track stars at this major event.
On April 10, the students worked with junior college athletes. On April 16 and 17, they worked with high school and college athletes, Olympic qualifiers, and track stars. Like last month, Fremont worked with Long Beach Poly High athletes, in addition to high school student athletes from around Southern California. Some of the stars at the event this year included former NFL star Willie Gault, Masters' World Record Holder in the 100 and 200-meter dash, Brian Clay, the 2008 Olympic Decathlon Gold Medalist, and Candice Davis, the 2008 World Indoor 60-meter hurdles Silver Medalist.
Lance Followell, Director of Health and Wellness at Fremont College, said, "this was Fremont's third and best year for giving sports massage treatments, and it's a unique experience for our students to work with elite athletes." One elite athlete said that the Fremont team had "probably the most comprehensive medical support staff that he'd ever seen." A team of fifty students worked on April 16 and about twenty-five were there on April 17. And our Sports and Rehab Therapy students never stop working!
This weekend, Fremont will be working at the LA Book Fair, and the junior college South Coast Conference Swim Championship at Mt. SAC. The Mt. SAC Relays, now in their 52nd year, are held at Mt. San Antonio College, located in Walnut, California. From its beginnings in 1959, it grew to be the largest event of its kind in the world by 1985-the competition portion of the meet extended over 50 hours, 6 days, 350 events, and more than 9000 competitors. Supported by the hard work of an army of volunteers and supporters, the Mt. SAC Relays continue to be a premiere event in track and field, and a significant presence in the development of Olympic athletes.
Hilmer Lodge Stadium, the venue for the Mt. SAC Relays, has served as the location for two Olympic track and field trials. The fifty-two years of Mt. SAC history is filled with personal bests and great achievements, including twenty world records.
###