Multimedia Design Careers Blog
This Multimedia Design Careers blog features Multimedia Design articles about career and educational paths within the Multimedia Design industry. Written by Multimedia Design staff and faculty at Fremont College, you'll be sure to find relevant information about careers and educational paths in the Multimedia Design field.
Featured Article
How to Become a Graphic Designer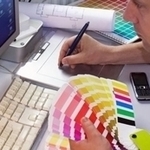 We are living in an increasingly visual world. From web pages to corporate logos, communicating a visual message is one of the most important aspects of business. This is why skilled graphic designers are in demand. If you want to pursue a rewarding and challenging career as a graphic designer, first you need to know what steps to take.
» Read more
Unleash Your Creative Talent with a Multimedia Design Career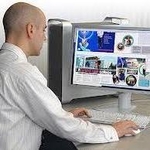 If you're the creative type who enjoys computers and technology, a career in Multimedia Design may be right for you. Multimedia Designers integrate audio, animation, graphics and video into presentation for CDs, DVDs, television programs and websites. They typically work for advertising agencies, television stations, web development companies and other media companies that develop multimedia presentations.
» Read more
Top 8 Graphic Design Jobs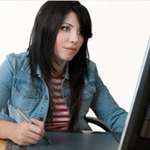 Graphic design is all around us. It influences how we perceive the world using colors, photos, fonts, and illustrations. Take a moment to look at the design in the objects around you and you will see that someone put thought into making them both functional and appealing. There are many jobs within the graphic design field to choose from each requiring its own set of special skills. From multimedia designer to art director, the scope of the graphic designer is vast, increasing the number of possibilities for those interested in a graphic design career.