Robert Forster stops by to speak to our students [VIDEO]
Forster Physical Therapy has been voted "Best of LA" in Los Angeles Magazine for good reason. They are experienced, compassionate and extremely committed to getting you back to do the things you love and doing them better than before. They will fully rehabilitate your injury but also find the cause and correct that as well. This group of physical therapists, let by Robert Forester, fully rehabilitates injuries by finding the cause and correcting it.
Below is a video snippet of Robert Forster's presentation to the students of Fremont University:
To learn more about Robert Forster and Phase-IV visit their website or click on the image below.
At the Fremont University CEO Open House, Robert Forester, who was described as a "legend in Santa Monica when it comes to physical therapy," by Dr. Kay, shared his "secret recipe for success" with students interested in a career in physical therapy. His practice, Forster Physical Therapy, follows the philosophy that, "exercise is what fixes people." The physical therapists at the practice use exercise in combination with therapy, stretching, strengthening, and patient education. When asked the most important thing a physical therapist should know, Forester replied, "Nothing takes the place of knowing your anatomy. If you are going to treat an injury, you have to be able to put your finger on it."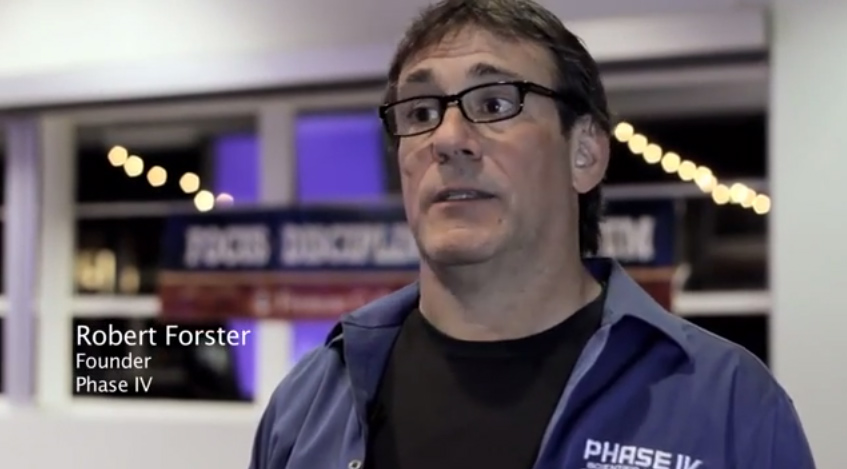 In addition to giving advice about being a successful physical therapist, Forester also shared some of his experiences working with Olympic athletes. He mentioned that as an athlete himself, he has been in the field of sports for many years. "You have to give athletes a wide berth," he advised. "They are going to be a little different. The things that make them great can also make them a little quirky sometimes." In addition to these tips, Forester recommended that students keep a positive attitude and communicate well with the patient on how and why you are doing what you are doing to help them.
In conclusion, Forester stressed the motto, "no one cares how much you know until they know how much you care." To this end, he explained that his practice has an open door policy, offering internships and the opportunity to observe to see if it is what the individual really wants to do.
What is a Physical Therapist?
According to the American Physical Therapy Association, physical therapists (PTs) are "highly-educated, licensed health care professionals who can help patients reduce pain and improve or restore mobility – in many cases without expensive surgery and often reducing the need for long-term use of prescription medications and their side effects." As part of their job, physical therapists teach patients to prevent or manage their condition so they can achieve long-term health benefits. To do this, PTs examine each patient and develop an individualized plan that uses treatment techniques to promote movement, reduce pain, restore function, and prevent long-term disability. PTs can also work with patients to prevent the loss of mobility before it occurs by developing a personalized fitness- and wellness-oriented program for a healthier and more active lifestyle.
Where Do Physical Therapists Work?
Physical therapists can provide care for patients in a number of settings, including:
• Hospitals
• Private practices
• Outpatient clinics
• Home health agencies
• Schools
• Sports and fitness facilities
• Work settings
• Nursing homes
What Are the Educational Requirements for Becoming a Physical Therapist?
To become a physical therapist, you must receive a graduate degree from an accredited physical therapy program. This must be done before taking the national licensure exam that allows you to legally practice. It is important to note that physical therapists have specialized education that will help them restore and improve motion in patients. In the current job market, physical therapists are required to complete a graduate degree, such as a masters or clinical doctorate, from an accredited education program.
What Are the Licensure Requirements for Becoming a Physical Therapist?
To legally practice as a physical therapist, you must get a State license in each state you plan to practice in. After graduation, all candidates must pass a state-administered national exam. Depending on the state, there could be other requirements.
What is the Employment Outlook for Physical Therapy?
Statistics show that currently there is a high demand for physical therapists in the workforce. According to the Bureau of Labor Statistics, employment of physical therapists is expected to grow by 36 percent from 2012 to 2022. This is a much faster growth rate than the average for all occupations. Unemployment rates for physical therapists is also low across the country. This data shows that while the demand for physical therapists varies by geographical region and area of practice, the need for physical therapists is expected to remain strong for the foreseeable future.