Summer Wellness Tips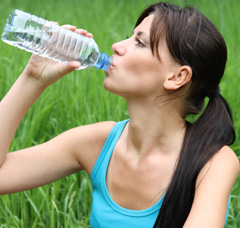 If you love warm weather and enjoy being outdoors, make sure you follow these summer wellness tips to ensure that you stay healthy this summer. Summer is the best time to enjoy warmer weather, more time with friends and family, and fun, new activities to dive into. Use this guide for tips to make the most of your summer season while staying healthy and fit.
Get Some Exercise
Our first summer tip is to get some exercise outdoors. There is a plethora of ways to get in swimsuit shape this season that enable you to take advantage of the sunshine, sandy beaches, and mountains. Here are some ideas:
Take a short hiking trip
To choose your desired hiking route, visit Trails.com and find a trail near you. Then head out into the fresh air, disconnect from the constant communication of daily life, and enjoy the nature around you while getting a great workout.
Play a game of beach volleyball
Get some friends together to play a game or two of beach volleybal;! This is a fun and interactive way to soak up some sun and get a great workout in that soft sand.
Go for a swim
Go swimming in a local pool or take a surfing trip to the ocean! Aquatics is one of the most rewarding forms of exercise because it isn't as hard on your joints as other sports, such as running, and it works multiple muscle areas in your body.
Stay Hydrated and Use Sunscreen
Staying active during the summer months can be exhausting, so make sure to stay hydrated. Drink plenty of water before, during, and after your workout. Also, remember to apply sunscreen several times throughout the day. Many of these activities will have you exposed to direct sunlight and it is extremely easy to catch too many rays and become a victim of the dreadful summer sunburn. In addition to being painful and uncomfortable, sunburns resulting from too much exposure to UV radiation can also contribute to the development of skin cancer. If you remember to apply some SPF 15 or higher sunscreen and reapply every two hours, however, you are on your way to a safe and fun day in the sun!
Eat a Healthy, Balanced Diet
Our last summer tip is to eat a healthy and balanced diet. With many delicious fruits and vegetables in season and with farmers markets up and running, there are plenty of opportunities to replace processed junk food with the fresh, organic food. Fruits and veggies are loaded with the vitamins and minerals that your body craves to stay healthy and energetic! Again, make sure you are drinking plenty of water to ensure proper hydration and circulation. Summer will come and go before you know it so take advantage of everything the season has to offer. Staying active, maintaining a balanced diet, and surrounding yourself with friends and family will positively influence your physical, mental, and emotional well-being and make this season one to remember. To learn more about health and how you can start a career in the healthcare industry visit the Fremont College of Healthcare page.