The Future is Bright for Aspiring Paralegals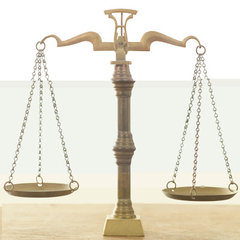 You pay college tuition, you attend class everyday, you take extensive notes on your professors' lectures, and you pull all-nighters to ace that test…but do ever find yourself asking, "What am I going to do once I get my degree? What kind of career will it get me?"
With the job market as tough as it is today, these are legitimate questions to ponder. There are some areas, however, that have opened up more positions in the last few years; one of these positions is that of a paralegal. There are many advantages to pursuing a paralegal career. For example, because it is a harsh economy for lawyers today, many firms don't want to or can't afford to hire new, full-time attorneys and have in turn created more paralegal positions. In this circumstance, both the firms and graduating students with degrees in paralegal studies are benefiting. By adding paralegal salaries on the payroll rather than taking
on new lawyers, law firms are saving bundles of money; with the creation of these additional positions, students fresh out of school can get a paying job at a great firm and get invaluable experience if they aspire to be a lawyer. Earning an associate's degree in Paralegal Studies from colleges like Fremont opens the door for an opportunity to not only become well versed in all areas of law, but also get the hands-on experience that many people don't acquire.
The future looks bright for Paralegal Studies students. CNN recently released a list of the Top 20 Jobs in America, specifically tailored to "the young and the restless," in which they ranked the paralegal profession at number 14 (CNNMoney.com). It states that it is a career for "people who want more pay, more upside and more control over where they're going."
So, attend that Friday class, pull that all-nighter to study for your test, and follow your dreams, for it will be well worth it in the end. John F. Kennedy once said, "Let us think of education as the means of developing our greatest abilities, because in each of us, there is a private hope and dream which, fulfilled, can be translated into benefit for everyone and greater strength for our nation."
Learn more about how you can start a paralegal studies program in Cerritos or a paralegal studies program in Los Angeles and start your journey today. Paralegals may not provide legal services directly to the public, except as permitted by law.

Get a FREE Paralegal Career Guide »