Tips for Successful Career Planning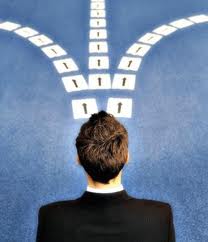 Career planning requires time, research, and effort. Once you have examined your career interests, past job accomplishments, and educational opportunities that are related to your desired career path, it is important to research current career trends to ensure that your desired job is in demand. Whether you are just starting out or you have years of work experience and are looking for a career change, read these tips for successful career planning.
Make career planning a priority
When it comes to something as important as choosing a career, it is important to devote ample time to career planning efforts. Dedicate a day or weekend to exploring your interests and career options. Take this time to focus on finding a career that will make you the most satisfied in the long run.
Reflect on your likes and dislikes
Take time to reflect on your likes and dislikes and how it pertains to the type of career you want to pursue. Do you want a career where you can make a difference in the world? Do you want to be famous? Is having an outlet for creativity important in your chosen field? Is your goal to become financially independent? Examine the motives behind your sense of happiness and success. A helpful tactic is to make a list of your likes and dislikes regarding current and past jobs, then use this list to examine your career path. If your current job duties fall mostly in the "like" column, then you are still on the right path; however, if your job activities fall mostly in the dislike column, now is the time to begin exploring new career options.
Examine your pastimes and hobbies
If you think you can't turn a hobby into a career – think again. Your hobbies and leisure activities provide insight into your future career path. Examine the activities you like participating in when you're not working as a clue to what type of career field you should pursue.
Look beyond your current job for
transferable skills
Some people place so much emphasis on their job title that they fail to see any other career possibilities. Every job requires a certain set of skills, and it's much better to categorize yourself in terms of these skill sets than to focus on job titles alone.
Make note of past accomplishments
Reviewing past career accomplishments often reveals forgotten successes. Reflecting on past accomplishments will encourage you to pursue a job where you can accomplish the things that make you the most proud. One of the keys to career success is having a unique combination of accomplishments, skills, and education that make you stand out from others in your field.
Research career trends
Having information about current career trends is essential to career planning success. A career field that is growing today could quickly decline tomorrow. It is important to determine if consistent job growth is expected in careers fields that interest you before you embark on a new career path.
Explore new education opportunities
Never pass up opportunities to learn and expand your career knowledge. Knowledge is power, and when you are armed with knowledge about your specific field, you become a highly desirable job candidate to potential employers. Consider taking training courses related to the field you want to pursue. Earn a certificate or degree in your chosen field in preparation for you new career.
Set career goals
A major component of career planning involves setting short-term and long-term career goals. Once you set goals, you can review and adjust those goals as career plans progress or change. Setting goals helps keep you focused on what you are trying to achieve.
Whether you're looking for a new career path or just want to change jobs, take our free career quiz to find the career that best suits your personality. Fremont University can help you discover the career path that is right for you based on your specific needs. We offer degree programs in design, business, legal studies, and healthcare with various concentrations. Contact us to get more information about how Fremont University can help you reach your career goals.