Top 5 Trending Winter Fashion Accessories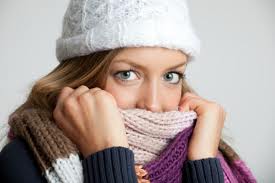 Being a student of Design means knowing what the trends are and being able to create the trends before they happen. How do you stay trendy this holiday without breaking the budget for gift-giving? One word: Accessories. Here are the top five accessories to make any ensemble stand out this winter season.
1. The scarf Colder temperatures lend for one of the greatest accessories out there: the scarf. The latest trend in scarves is the one continuous piece, wrap around tube scarf. There are so many styles out there, so whether you want to add a pop of color, a bold pattern, or even a boucle textured piece this one accessory will keep you stylish and warm for months to come.
2. Boots The most sought after boots this season are the over-the-knee boots. Choose wisely for the most wear out of this trend, since boots can be pricey. For a more casual everyday look, find a flat heeled pair and complement with some leggings or jeans. For a more glamorous look find a stacked heel boot and be sure to turn heads at your holiday party.
3. Animal prints The runways show a love for animal prints, but how can you take the runway looks to reality without breaking the bank and looking absurd? Minimize the print in accessories. Find a pair of leopard print designed earrings, a snake skin clutch, or our aforementioned friend, an animal print scarf.
4. Belts Thank you Mad Men for bringing the skinny belt trend back into play. We see a lot of skinny belts worn over cardigans and shift dresses. The trick to this trend is to wear a plain, black, red, or metallic belt with a patterned outfit.
5. Jewelry Whether it's bangles or necklaces the trend is you cannot get too much of a good thing. Wear necklaces in layers and different lengths or opt for not-to-be-missed big bold pieces to adorn your neck. Same goes for your wrists. "Less is more" need not apply in this trend.
Learn more about the latest fashion trends by enrolling in the Multimedia Design, emphasis in Fashion Design program You will learn everything you need to know to pursue a fashion career. The program takes just 15 months to complete and will prepare you for an exciting career in the fashion world.