What's the Difference Between a Legal Assistant and a Paralegal?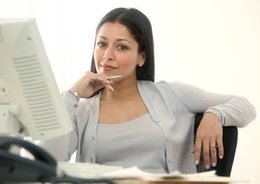 It's a dream come true for a lot of people to work in the legal field. If you are one of them but you do not want to go to law school, review for the bar exam and pass it, and spend the rest of your life as a full-fledged lawyer, worry not because you can still pursue your career objective – you could be a legal assistant or a paralegal.
A number of lawyers and law firms are constantly in need of legal assistants and paralegals because they can become swamped with casework and there simply isn't enough time in a day to accomplish everything without help. And that is where a legal assistant and/or paralegal joins the team.
If you are sure that you want to work for a lawyer or law firm one day, you have to decide if you want to become a legal assistant or a paralegal. Can't tell the key differences between the two? Then read on. Once you are through with this article, you will be able to effortlessly tell them apart, allowing you to choose the right career path before you enroll in a legal studies program.
Educational Background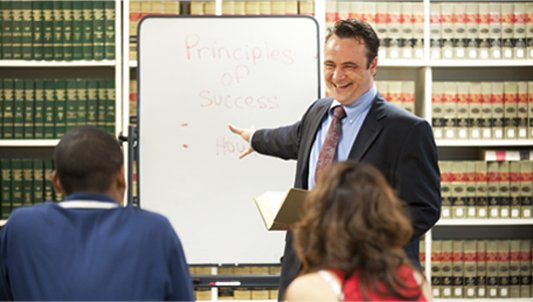 One of the key differences between a legal assistant and a paralegal is the minimum level of education required in order to be employed as such. Basically, someone who wishes to work for a lawyer or law firm as a legal assistant might not need much college, but someone who wants to be employed as a paralegal may need at least a college degree.
If you have finished high school and you want to work in the legal field immediately, you may apply into a legal assistant certificate program (Also referred to as a legal secretary by some). An assistant job is something that could allow you to perform a number of administrative duties, which you might already know how to do or can easily learn.

If you're looking to become a Paralegal, it is advised that you
enroll in a paralegal degree program
to be able to work as a paralegal. And not only that – you will likely want to find an ABA approved school to attend in which you will be taught various legal skills.
Various Tasks Handled
Both legal assistant and a paralegal careers will have to work for a lawyer or law firm. No matter which of the two you feel you are suitable for, an attorney will like be supervising you since you will not be permitted to provide legal advice.
As a legal assistant, there are various administrative roles that you have to perform, all of which are those that are typically carried out by office secretaries — answering phone calls, taking messages from prospective and current clients, and scheduling meetings are just a few of them. After all, legal assistants are also basically legal secretaries.
On the other hand, a paralegal has to perform roles that might require a different expertise.  For instance, being a paralegal means that you are involved with drafting correspondence and legal documents, such as contracts and mortgages; conduct research on relevant law, regulations and legal articles; investigate the facts of a case; and gather evidence and legal documents for attorney review and case preparation, among other duties. However, you are not allowed to provide legal advice as it's a duty reserved for a lawyer.
Involvement with Preparations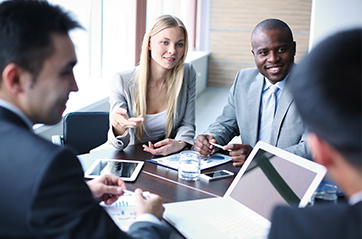 When a lawyer is preparing for a case, it's certain that both a legal assistant and a paralegal will be very busy – both of them will definitely be active participants in helping their employer prepare for a settlement or trial. However, there are certain tasks that are delegated to a legal assistant, while others are more appropriately performed by a paralegal.
A legal assistant during case preparation is usually the one who will organize important files for the lawyer to review. He or she is also the one who will commonly assist in setting up meeting schedules between the lawyer and the client, or between the lawyer and the paralegal. Evidently, those roles are basically administrative in nature.
In contrast, a paralegal will be more involved with the case preparation. For instance, it might be part of your role as a paralegal to conduct research on relevant law, regulations and legal articles as well as obtain affidavits and other formal statements that may be used as evidence in court. During the court proceedings, you may also have to be accessible to the lawyer to provide assistance as necessary.
Financial Compensation
There is no denying that working in the legal field as a legal assistant or a paralegal can give one a dignified image. But because the roles carried out by the two are entirely different from one another, they might be compensated differently – a paralegal may receive a higher salary than a legal assistant.
In addition to compensation, a legal assistant might not have an opportunity for career advancement in the legal field. However, it's always a possibility provided that the legal assistant attends school and earns a college degree.
Choosing a Legal Career
There are a number of things that set a legal assistant and a paralegal apart, and you might want to consider this when
choosing a legal career
. While both can play important roles within the legal field, each has a different part to play.
Now that you know some of the key differences between a legal assistant and a paralegal, it will be easier for you to decide which one is a good fit for your career goals. The choice will depend on your educational background, desired salary, and where you want to be in the future.
*In no way does Fremont University promise or guarantee employment or level of income/wages. Paralegals may not provide legal services directly to the public, except as permitted by law.