How to Get a Paralegal Job with the Help of a Legal Recruiter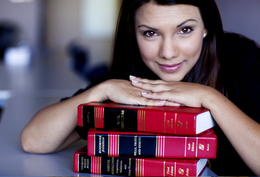 As a paralegal looking for work, you can build a great resume and sift through all the job ads to target the best career opportunities. However, there will still be a plethora of opportunities out there – the ones law firms don't advertise on online job boards or anywhere else – that you won't be privy to. For those, you need a specialized legal recruiter with an inside track on the industry and with contacts they are willing to share with you.
If you build a long-term relationship with the right legal recruiter, you will gain access to many more opportunities and have a significant edge over the competition. Here are some specific benefits of recruiting a legal recruiter:
1. It's Free
A legal recruiter's services come with no cost to you. When they find you work, they get paid a percentage of your salary by the company that hires you. With your success in their best interest, they will do their utmost to prepare you and coach you through the hiring process in order to help you land the job.
2. Your Odds Are Better
When you team up with a legal recruiter, you end up in a smaller select pool of applicants for a job than you would responding to an online job posting that can result in numerous inquiries. Recruiters will often send only 1 to 5 resumes to a company for a particular job, whereas a publicized job posting may generate hundreds of replies.
3. Your Time Commitment is Minimal
Connecting with a legal recruiter usually involves one in-person interview or perhaps even just a brief phone conversation so that they can get to know you and get acquainted with your skills and job preferences. Once that's done, they will generally only contact you with opportunities they believe might spark your interest.
4. It's Like Having Your Own Promoter
When a legal recruiter presents your resume to a potential employer, they will not only promote your strengths, but also make the extra effort to help them understand how your skills match up with the requirements of the job. This keeps your resume from being "faceless" and lumped in with others.
5. More Money for You
A legal recruiter is a skilled negotiator who has experience pushing employers on the limits of compensation. They can serve you well as your middleperson and keep you from having to engage in the often uncomfortable task of salary negotiation. Furthermore, the more money they get you, the bigger their cut, which means they have a great incentive to get you the highest salary possible.
6. You Gain Unparalleled Access
A seasoned legal recruiter spends much of their time reaching out to hiring managers and building relationships that will help them get the latest leads on job openings. They have a list of potentially hundreds of such managers who contact them regularly and who they can reach out to on your behalf. This kind of access would be virtually impossible for a job seeker to obtain without the help of a legal recruiter.
7. Your Job Search is Confidential
Most people who are currently employed and looking for a new job would like nothing more than to keep their current employer from finding out that they are looking to get out. As personal job searches are primarily done online these days, there's a chance your employer could spot your resume posted on one or many online job boards. Use a legal recruiter and your job search is completely confidential.
If the legal profession sparks your interest, learn more about our associate of arts degree program in paralegal studies.
Paralegals may not provide legal services directly to the public, except as permitted by law.

Get a FREE Paralegal Career Guide »