Best Jobs in Los Angeles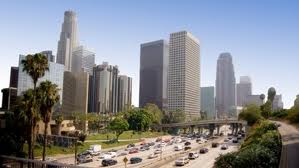 Los Angeles is the second largest city in the U.S. and offers some of the most in-demand jobs in the country. The leading industry that employs the most people in Los Angeles is tourism and travel, with accommodations and dining coming in at a close second. If you live in Los Angeles or are thinking of moving to this city, you probably want to learn about the job market first. Continue reading to learn more about the best Los Angeles jobs in 2013, including some of the largest employers in this major city.
Largest Employers in Los Angeles
Some of the largest employers in Los Angeles county include the Walt Disney Company, Los Angeles County Government, State of California Government, Boeing, Northrop Grumman Corp., Kaiser Permanente, UCLA, and USC. These companies employ the largest number of people in Los Angeles in a variety of different positions and industries.
Best Jobs in Los Angeles in 2013
Below is a list of jobs showing the highest levels of employment in Los Angeles County, and in some cases, the highest pay compared to other states:
Physical Therapist Assistant
Physical Therapist Assistants work under the supervision of physical therapists. They help patients who are recovering from injuries, illnesses, and surgeries manage pain and regain movement. The demand for Physical Therapist Assistants continues to increase, especially in Los Angeles where the number of Physical Therapist Assistant jobs is the highest, according to the Bureau of Labor Statistics. Get the training you need to become a Physical Therapist Assistant with a Sports and Rehabilitation Therapy degree from Fremont University Los Angeles.
Paralegal
Paralegals and legal assistants perform a variety of tasks to support lawyers, including maintaining and organizing files, conducting legal research, and drafting documents. Los Angeles not only has one of the highest employment levels in the Paralegal field, it is also one of the top paying cities. Pursue a career in the legal field by earning a Paralegal degree at Fremont Los Angeles College.
Web Developer
Web developers provide companies with a web presence by creating websites. Los Angeles is listed as having one of the highest number of Web Developer jobs in the U.S., according to bls.gov. Enroll in the Multimedia Design program at Fremont University to obtain the skills you need to pursue a Web Developer career.
Massage Therapist
Massage therapists treat clients by using touch to manipulate the soft-tissue muscles of the body. With touch, Massage Therapists reduce stress, increase relaxation, relieve pain, rehabilitate injuries, and aid in the general healthcare of clients. Los Angeles currently shows the highest employment level for Massage Therapists and also has an expected growth rate of 20% until 2020. If a Massage Therapy career interests you, consider the Sports Therapy training program at Fremont University Los Angeles where you will learn common sports massage techniques and earn an associate's degree in just 15 months.
Sales Manager
Sales managers direct an organization's sales team. They set sales goals, analyze data, and develop training programs for sales representatives. The highest employment level for Sales Managers in the U.S. is in Los Angeles. Prepare for a Sales Manager job by enrolling in the Business Leadership degree program at Fremont University Los Angeles.
Fitness Trainer
Fitness trainers and instructors lead, instruct, and motivate individuals or groups in exercise activities, including cardiovascular exercise, and strength training. Los Angeles has a high employment level in this occupation and also offers a decent wage for this position compared to other states. If a Fitness Trainer job in Los Angeles appeals to you, earn a Sports Therapy degree at Fremont University and be on your way to a rewarding, challenging career.
Fremont University Los Angeles can prepare you for the best jobs in Los Angeles in 2013. With degree programs in Business, Paralegal Studies, Sports Therapy, and Multimedia Design, a degree from Fremont University will equip you with the skills you need to obtain one of the best Los Angeles jobs. Enroll today and be on your way to a rewarding career in just 15 months for an associate's degree or 30 months for a bachelor's degree!