Going To A Career College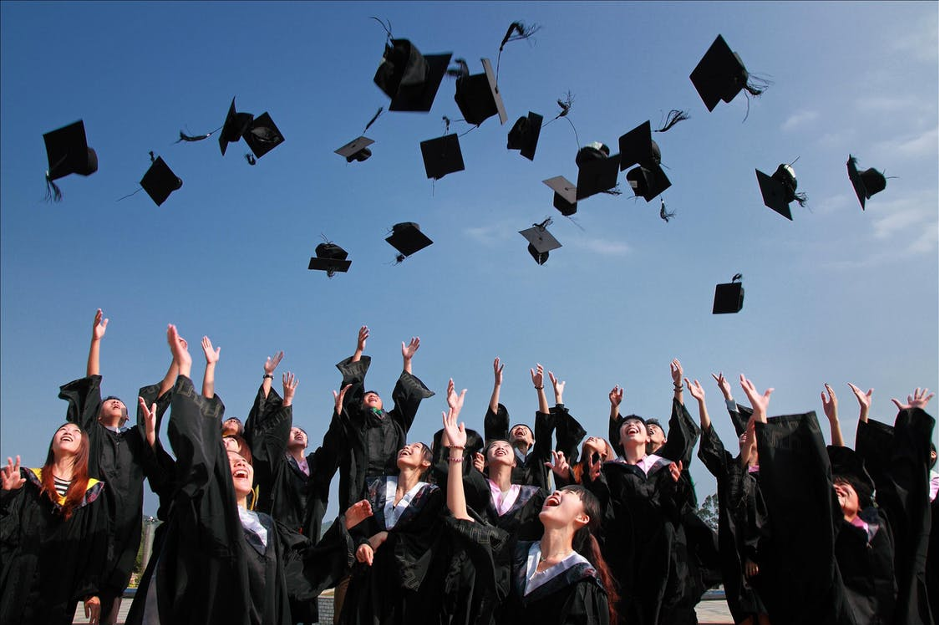 Higher education is becoming more and more accessible to all the members of society no matter where they live. As a result, career colleges are also getting more attention. If you decided that you want to go to such a college or you want your child to do so, here is how to go to a career college by following a few simple steps.
#1 What is a Career College?
First, you need to understand what exactly a career college is. Also known as vocational or technical school, a career college is a type of higher education institution that specializes in teaching people how to use certain tools for various trades these tools are involved in. Career colleges are private institutions that can be either for-profit or non-profit.
Most of the time, career colleges offer programs that will either give you a diploma or a certificate. A career college is perfect for preparing you for your professional life. As opposed to traditional programs, you will not have to learn everything on the curriculum whether it applies to you or not.
#2 What are the Programs you can Learn?
Like all traditional colleges, career colleges have a wide variety of options when it comes to programs and courses they offer. As mentioned earlier, career colleges focus on teaching you how to use tools for trade that can be used in different industries from health to business industry. Here are just some programs you might come across:
Network Administrator, Network Engineer, Network Technician, Network Security Engineer
Healthcare, Medical Laboratory Technician, Medical Administrative Officer, Personal Support Worker
Business, Bookkeeping, Accountancy, Executive Management
#3 How do you Choose a Career College?
Choosing a career college might be just as difficult as choosing a regular university because there are many factors that will be influencing your final decision. Here are some things you need to consider:
Location: If you are willing to go to another state, region, or even country, then the location of your career college should not bother you that much.
Course Duration: The duration of your course or program should be reasonable and has to correspond to the type of document you will get upon completion.
Program Curriculum: Likewise, the topics covered by the course should also be relevant and must include both the basics and the more advanced materials.
Program Cost: If you are on a budget, there is still a big chance that you will be able to find an affordable career college, so just keep looking for the one you like.
Funding Opportunities: That being said, you might also want to consider whether your chosen career college has funding opportunities for students like you.
Schedule Flexibility: This is more of a bonus factor but being able to adjust your class schedule could be very useful for working students.
Educator Qualifications: You must be sure that the qualifications of your educators are sufficient for them to be teaching your particular program.
Job Search Assistance: A career college that has job search assistance at the end of the program will be very useful to all the students.
Internship Possibilities: Lastly, check if there are possibilities for internships that could give you some valuable experience before you graduate.
#4 What are some Funding Options?
Going back to the funding options, not every career college will be offering these. After all, some of these colleges are focused on skills that don't have as much competition as some traditional programs. This is why you will need to do some research to see if your chosen career college offers funding options.
But if you don't have enough time to do such extensive research, then you could hire someone to do it for you instead. For example, consider hiring a writer from Online Writers Rating to have a professional researching the topic. After that, they will give you a document with all the information they found on this topic.
An option for any student struggling to pay for college is to start working part-time. However, you should keep in mind that your job should not interfere with your studies, so make sure that you can either adjust your class schedule appropriately or your work schedule is flexible enough for you to choose your own working hours.
#5 How is a Career College Better than Traditional Colleges?
So, what's the main reason why you should go to a career college as opposed to traditional colleges? Perhaps the biggest advantage of career colleges is that they provide students with job-specific education and ensure that you are ready to do your job immediately after graduating and don't require additional training from your employer.
Career colleges are also well-known for having smaller class sizes than, say, community colleges or universities. This leads to way more interaction between the tutor and the students and can, in turn, lead to better relationships, more understanding, a more personal approach, and less miscommunication.
As mentioned earlier, flexible class schedules can be very beneficial to working students, and career colleges often allow you to adjust your schedule, so there is a slim chance that you will not find a career college with a flexible class schedule. As a result, you will be able to work and study paying off everything you need to pay for as a student.
#6 What do I Pay Attention to when on a Tour?
Getting a tour of the career colleges you are considering will help you get a better idea of what you can expect. So, when you go on a tour of the career colleges, pay attention to some particular details:
What is the learning environment you prefer?
Is there an online learning option in case I need it?
Is there enough necessary equipment for my program?
Are the facilities clean and organized enough?
#7 How do I Make the Final Decision?
Last but not least, how do you make the final decision and choose your career college? There is no one way to go about this, so you will need to decide for yourself what kind of college you prefer based on your own criteria.
In the end, you should be satisfied with your choice. If you believe that the program you are studying is not suitable for you, consider changing it and looking for something you will like more.
Final Thoughts
To sum up, going to a career college is a great alternative for any person who doesn't want to go to traditional colleges. Follow the steps in this article and you will gradually make your way to the career college you prefer.
Written by Gregory Chapman