Graduate Celebration for Term Four Graduates on October 6th
There will be a Graduate Celebration for Term 4 graduates on October 6th, 2012 from 12 p.m. – 2 p.m. at the Cerritos campus. This event is an opportunity for graduates to celebrate their achievements and have lunch with the Chancellor, Dr. Sabrina Kay. This will be a good opportunity for all students, especially upcoming grads, to network with like minded individuals and network before earning your degree at Fremont University.
[contact-form-7 id="35896″ title="Internal Blog Page Mobile Form"]
See front desk for more information and directions to our Cerritos college campus.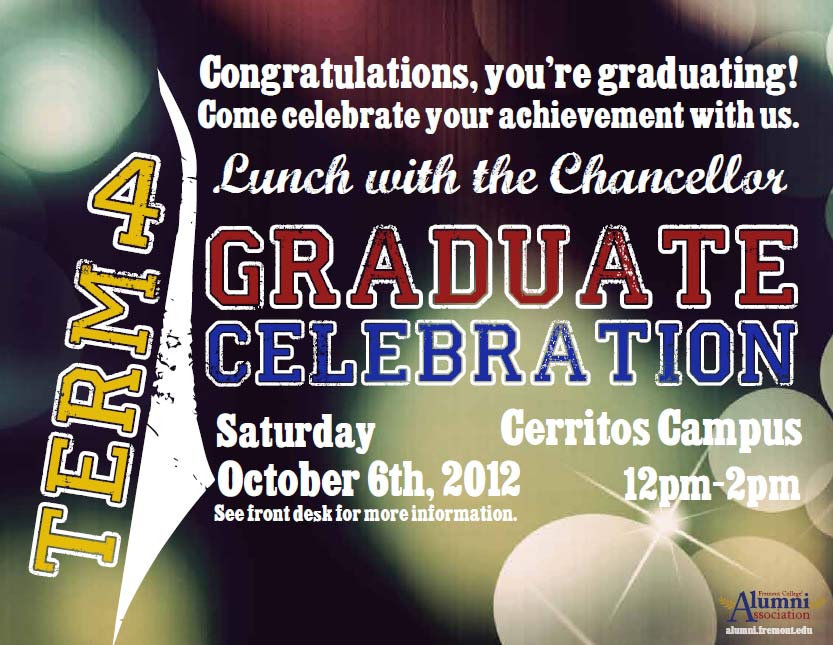 About Fremont University
Fremont University in an accredited college that offers both online and on campus accelerated educational programs for those looking to start a new career. Programs offered included business administration, business management, business leadership, MBA, sports & rehabilitation therapy, massage therapy, physical therapy aide, health administration, health information technology, healthcare management, digital marketing, web and mobile marketing, and paralegal studies among others. If you are ready to take the next step in your life be sure to fill out the form on this page or call 1 (800) 373-6668.