Here are 95 Tips to Develop Your Career…Today!
Develop Your Resume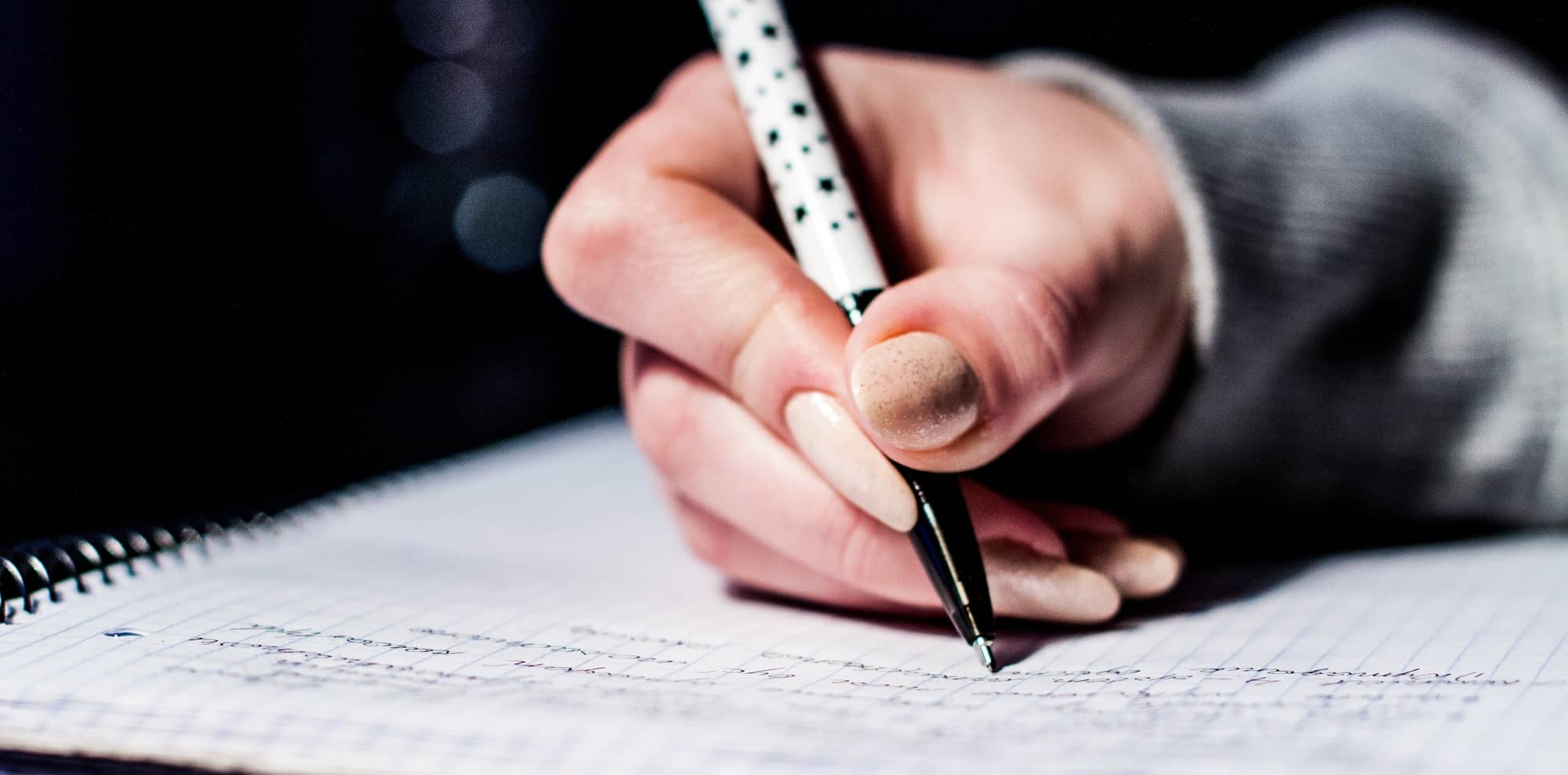 A resume is one of the most important documents related to your career. Not only does it offer a timeline of your employment history and list of skills, but it also helps you get into a program of study, access to an internship and even land a job.
Here are a few tips to help you perfect your resume:
Pay Attention to Formatting – Resumes come in all shapes and sizes. Many people think they need to have a brightly colored and interestingly formatted resume to grab an employer's attention. However, the majority of employers want a simple and easy-to-follow resume that they can quickly skim to determine if they want to interview the candidate. Rather than making your resume a visual work of art, concentrate on formatting your resume in a manner that allows the employer to quickly scan it. For example, group relevant information together, such as your employment history and educational background.
Worry About Skills, Not Job Titles – Many students entering the job hunting realm for the first time are concerned because their resumes have little or "irrelevant" employment history. This is to be expected for first-time job seekers. Rather than focusing on your job title(s), or lack thereof, focus on the skills you possess that an employer might want. For example, if you worked in a fast food restaurant during college, you could list customer service and the ability to work in a fast-paced environment as some of your learned skills from this job. Do not get carried away, though. Keep your resume to one page and only include the most important and relevant information.
Proofread – Be sure to spell check and proofread your resume before sending it to employers. Have a trusted friend look over it, too. Your resume is the first impression you make on an employer. Do not make it a bad one with poor grammar and spelling.
By following these tips, you will have a resume that employers can easily read and hire from.
Develop Your Internships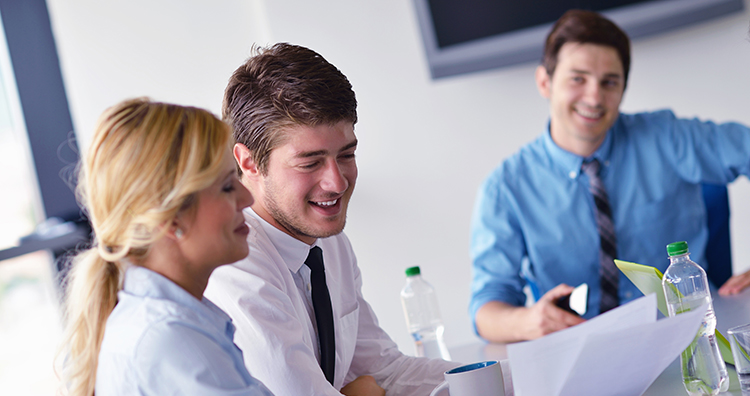 One of the best ways to gain work experience before officially entering the workforce is to do an internship. In fact, internships are considered the most effective way for students to gain work experience before graduation, with studies showing that 7 out of 10 internships turn into full-time jobs after college.
Here are a few recommended internship search websites to get you started:
http://fncy.it/1lxK4xu (internships.com)
http://fncy.it/W5iTgf (idealist.org)
http://fncy.it/1zAyY61(hercampus.com)
http://fncy.it/1wmTQX2 (internjobs.com)
http://fncy.it/16SF4ms (collegerecruiter.com)
Develop Your Job Search Skills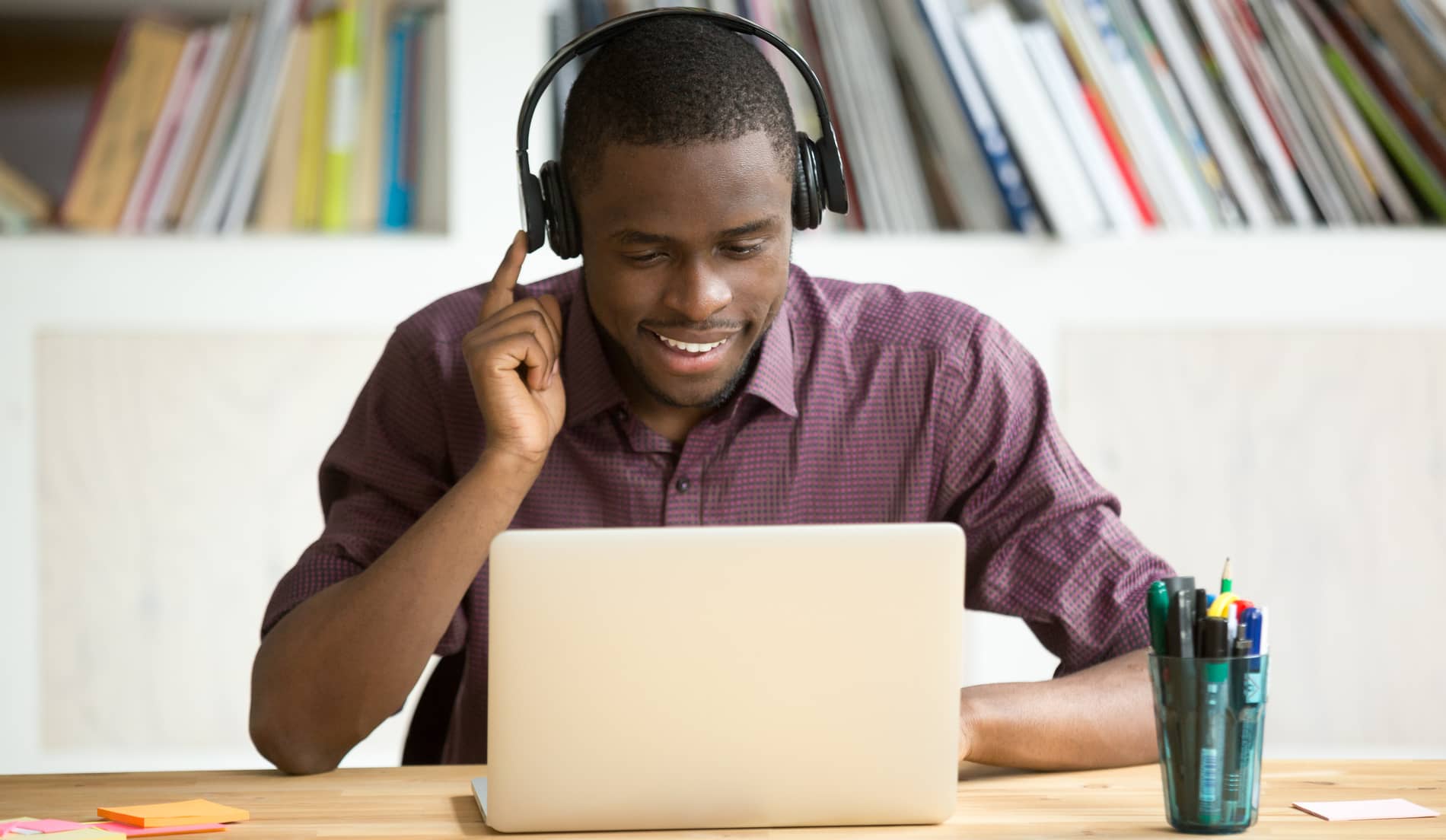 When you are ready to jump into the world of job-searching, you will find that you need a certain set of skills to be successful.
Here are a few tips to get your job search started:
Send Out a Lot of Applications – This does not mean you have to apply for every job you find, but you should be applying to a large number of jobs. When it comes to job searching, most people apply to many more jobs than they ever get interviews for. You need to increase your number of applications to increase your chances of getting an interview.
Get Organized – When applying to a large number of jobs, you will need to stay organized so you have all of the information for each application for when you do get an interview.
Develop your Interview Skills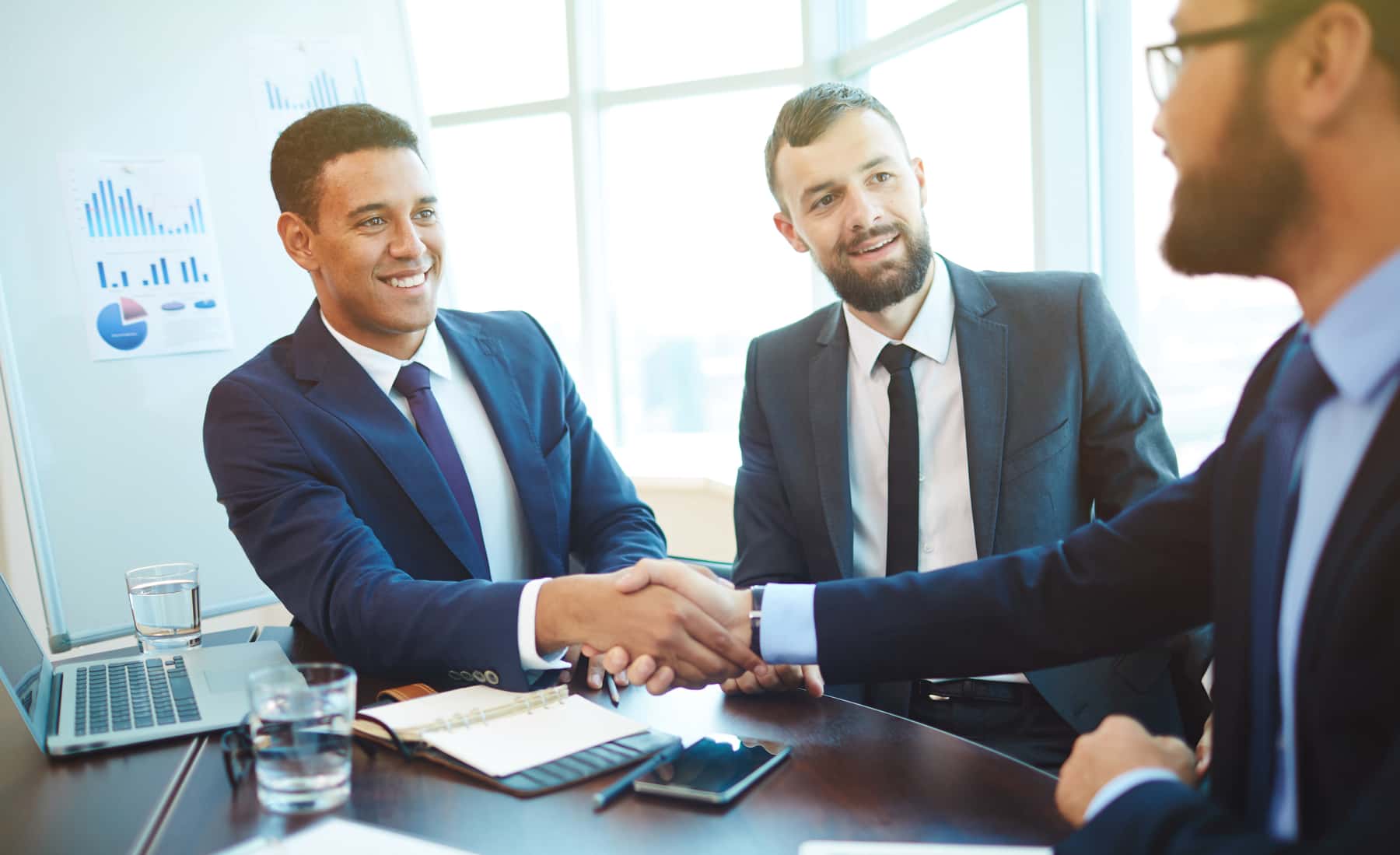 Your resume and job search skills will help you get an interview, but to actually get a job you must do well in the interview. Here are a few tips for impressing your potential employer during an interview:
Research – If you have an upcoming interview, be sure to thoroughly research the company. You want to show that you are interested in the specific company, and have done your homework to learn more about them. This looks great to an employer during an interview.
Prepare for Questioning – Even before you get a call for your first interview, being developing responses to common interview questions. Once you feel you have some good answers, practice them using a mock-interviewing technique with a friend. The more prepared you are for the interview, the more comfortable you will be, and the more likely you will succeed.
Have Your Own Questions – After the interviewer is done with their questions, you will have time to ask your own. Be sure to have a few good questions ready to go. Having meaningful questions to ask the interviewer not only shows you care about the company and the position but that you are well prepared.
Send a Thank You Note or Email – After the interview, be sure to follow up with a nice thank you note or email. This little touch can set you apart from other candidates and even land you a job.
Develop Your LinkedIn Profile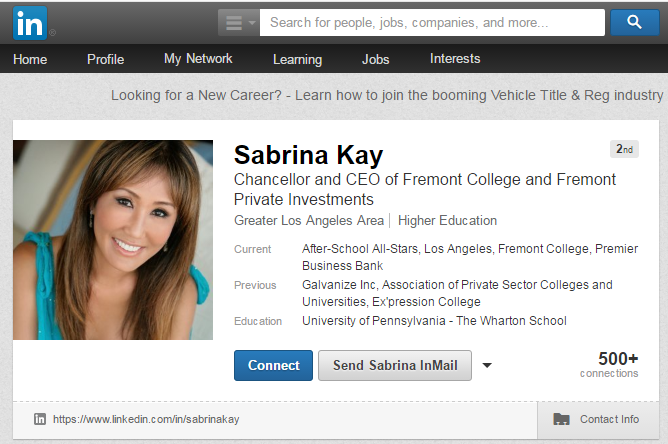 In today's digital world, job searchers have many tools at their disposal. One simple and free tool is LinkedIn. This website connects professionals within a professional social media setting. Not only can employers check out your profile and learn about your skills, but you can also research employers and search for jobs.
To be successful on LinkedIn, there are a few important rules you need to follow:
Keep Your Profile Updated – You will continue to develop skills and potentially change positions or companies during your career. As you job hunt, keep your profile updated so potential employers know the most current information about you. Even if you are not looking for a job at the moment, it is important to keep your LinkedIn profile up-to-date. You never know who may be looking at it.
Only Use Professional Photos – Your profile picture is an important first representation of you to a potential employer. Do not use a photo of you out with your friends. You want to represent yourself as a professional.
Write a Good Summary – While an employer can take the time to look through your resume, they may not. Grab an employer's attention with a quick and easy-to-follow summary on your profile that best represents you and your skills.
Terminate Typos – Just as you do with your resume, thoroughly proof your profile to ensure there are no typos. A profile riddled with typos will leave a bad impression with any employer.
Network – While LinkedIn can help you find a job, it is ultimately a social networking site. Be sure to use it in this capacity. Through this site, you can meet a variety of potential employers and contacts within your field who can help you further your career.
Develop Your People Skills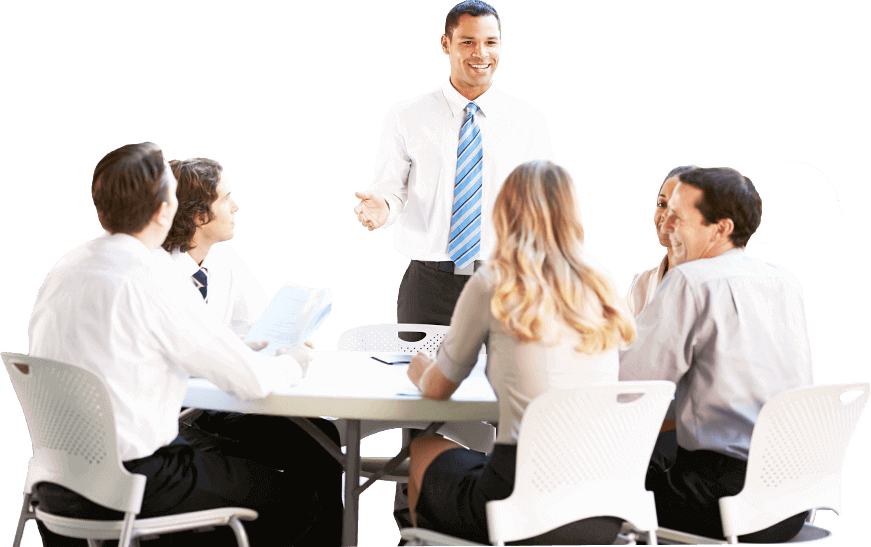 People skills are important for landing a job. Being a good communicator is one of the most important and highly sought after skills by employers. Employers want an employee who can effectively and accurately communicate information in a timely manner.
Once you have a job, you will need to continue to work on your people skills. It is important to continue to network among your colleagues in the workplace. Not only can you learn valuable information about the organization from seasoned employees, but they can also help you advance in your career.
Develop Your Professional Swag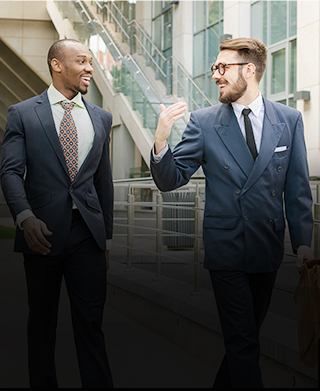 When you go on an interview, it is important to represent yourself as a professional. Women should wear a matching pant or skirt suit and low heels, while men should wear a suit and tie. After you get a job, it is important to continue to dress professionally. Your employee handbook will be a great resource on what is and is not acceptable to wear in the workplace. When in doubt about an outfit, do not wear it. It is safer to go more conservative than to be risky in the workplace.
1. Develop your Interview Skills:
Interview Preparation:
http://fncy.it/1B3dDzk (illinois.edu)
10 Tips to Boost Your Interview Skills:
http://fncy.it/1zzfa2P (monster.com)
Preparing for a job interview:
http://fncy.it/1xirBQj (youth.gc.ca)
Job Interview Tips:
http://fncy.it/1wlOafZ (careerone.com.au)
My World of Work – My Interview:
http://fncy.it/1wlOag2 (myworldofwork.co.uk)
Developing Your Interview Skills:
http://fncy.it/1JQLzFg (uxmatters.com)
Career Development: Job Seeker Interview Skills:
http://fncy.it/1wGXZuj (manitobacareerdevelopment.ca)
Hit a Home Run With Your Next Interview:
http://fncy.it/1vpCFoE (bridges.com)
Interview Techniques and Tips:
http://fncy.it/1xN66GU (helpguide.org)
Effective Interviewing Skills:
http://fncy.it/1CDHz9h (nust.edu.pk)
Develop your interview skills:
http://fncy.it/1CLSgnm (yorku.ca)
Interview Advice:
http://fncy.it/1JQLzFh (hudson.com)
2. Develop your People Skills:
How Good Are Your People Skills:
http://fncy.it/1wlO9sm (mindtools.com)
Emotional Intelligence: Developing Strong "People Skills":
http://fncy.it/1rmfSwF (mindtools.com)
What are Interpersonal Skills?:
http://fncy.it/1CLSgnr (skillsyouneed.com)
10 Ways to Improve Your People Skills and Raise Your Emotional Intelligence:
http://fncy.it/1wlO9sp (justjobs.com)
The 20 People Skills You Need To Succeed At Work:
http://fncy.it/1A6pmih (forbes.com)
How to Develop Interpersonal Skills:
http://fncy.it/1HDJatU (wikihow.com)
How to Develop Good Communication Skills:
http://fncy.it/1CDHzWM (wikihow.com)
Four Tips for Improving Your People Skills:
http://fncy.it/1CDHzWN (reliableplant.com)
Ten Ways to Improve Your Interpersonal Skills:
http://fncy.it/1JQLBx3 (allbusiness.com)
7 Signs You Have Terrible People Skills:
http://fncy.it/13FmBHS (salary.com)
7 Ways to Sharpen Your People Skills:
http://fncy.it/1B3dFaw (everydayhealth.com)
Developing Your Interpersonal Skills: Increase Your Impact and Personal Effectiveness:
http://fncy.it/1te8BB8 (tackinternational.com)
3. Develop your LinkedIn Profile:
10 Quick LinkedIn Tips and Strategies to Optimize Your Profile and Use:
http://fncy.it/13wCYGw (legalproductivity.com)
Top 10 Overused LinkedIn Profile Buzzwords of 2013:
http://fncy.it/1x5BwXt (linkedin.com)
Five LinkedIn Strategies You Haven't Thought Of Before:
http://fncy.it/1wlHq1K (forbes.com)
10 Useful Tips for LinkedIn Users: Bet you aren't using all of these tricks to drive traffic and get hired:
http://fncy.it/1rimj4S (tumblr.com)
4 LinkedIn Strategies to Gain Web Presence:
http://fncy.it/13wD6Wn (scorpiondesign.com)
LinkedIn: What makes a LinkedIn profile great?:
http://fncy.it/17LInHs (quora.com)
ROI and Measuring Your LinkedIn Presence:
http://fncy.it/1wGPvmE(linkedintobusiness.com)
Optimize Your LinkedIn Profile for Better Search Results:
http://fncy.it/12G86MY(inboundmarketingagents.com)
3 Expert LinkedIn Strategies for Improving Your Career:
http://fncy.it/1rimNaW (mic.com)
LinkedIn Tips: 10 Steps To A Stronger Profile:
http://fncy.it/1wlIbaU (informationweek.com)
4. Develop your Professional Swag:
Professional Dress – Trulaske College of Business:
http://fncy.it/1sZyBut (missouri.edu)
"Professional Etiquette" How to: Dress For Success:
http://fncy.it/1B322QJ (www.sbu.edu)
Professional attire:: Business Etiquette and Protocol Training:
http://fncy.it/1xdpiuT(etiquettetrainer.com)
Professional Etiquette – University of North Carolina Wilmington:
http://fncy.it/1wlGPx5 (uncw.edu)
Proper Business Attire and Etiquette – TCB Solutions:
http://fncy.it/1Ci3b6C (tcbsolutions.net)
Professional Etiquette and Attire:
http://fncy.it/1A6e4KS (stedwards.edu)
Emily Post Business Etiquette Training:
http://fncy.it/1zUnAQ2 (emilypost.com)
Reference guide for women's interview dress etiquette:
http://fncy.it/1HDwoLT (career.ucf.edu)
Professional Dress Etiquette – LIVESTRONG.COM:
http://fncy.it/1xiivDi (livestrong.com)
What to Wear to A Job Interview: Men's Attire Etiquette Quiz:
http://fncy.it/1HDwzXC
5. Develop your Resume:
Ten Easy Ways to Improve Your Resume: Tips for Job-Seekers:
http://fncy.it/1GZryds (quintcareers.com)
Why Every Job Seeker Should Have a Personal Website, And What It Should Include:
http://fncy.it/1h9ORX2 (forbes.com)
6 Tips for Writing an Effective Resume:
http://fncy.it/1COu5ou (asme.org)
A list of over 100 articles on Monster:
http://fncy.it/1vdTfXq (monster.com)
Résumé Writing Tips for the New Year:
http://fncy.it/1zAxZTl (usnews.com)
44 Resume Writing Tips:
http://fncy.it/1wISFX5 (dailywritingtips.com)
Résumé Tips:
http://fncy.it/1zVqpjV (huffingtonpost.com)
 A list of several articles:
http://fncy.it/140CglU (resumeedge.com)
 Building Your Resume: Resume Tips for College Students:
http://fncy.it/1xOqHuJ (education-portal.com)
Building Your Resume: Resume Tips for College Students:
http://fncy.it/1xOqHuJ (education-portal.com)
24 Practical Tips To Make Your Résumé Perfect:
http://fncy.it/1zjKduy (lifehack.org)
6. Develop your Internships:
A conversation with many users about finding internships:
http://fncy.it/1CFQXJA (quora.com)
This site has tons of articles and is geared to match interns and employers:
http://fncy.it/1ocTtiK (internmatch.com)
How To Get An Internship:
http://fncy.it/1HFHqjA (forbes.com)
Find a Great Internship!
http://fncy.it/1uk8O1F (experience.com)
FAQ about Internships from the University of Washington:
http://fncy.it/1zVrgRx (washington.edu)
How to Find an Internship You'll Value:
http://fncy.it/1ALYN27 (collegeboard.org)
What is an internship and why do one?
http://fncy.it/1xOsa48 (clacareer.umn.edu)
FAQ about internships from Berkely:
http://fncy.it/13GezPb (berkeley.edu)
How to Find an Internship, Co-op, or Externship:
http://fncy.it/140DRbt (rutgers.edu)
Find a Job or Internship:
http://fncy.it/13GeMC1 (columbia.edu)
Intern Search Websites:
http://fncy.it/1lxK4xu (internships.com)
http://fncy.it/W5iTgf (idealist.org)
http://fncy.it/1zAyY61 (hercampus.com)
http://fncy.it/1wmTQX2 (internjobs.com)
http://fncy.it/16SF4ms (collegerecruiter.com)
7. Develop your Job Search Skills:
Techniques to Improve Job Hunting Skills:
http://fncy.it/1xNgDBZ (chron.com)
Improve Your Job Search This Year:
http://fncy.it/16RHAcF (monster.com)
Your Job Skills Portfolio: Giving You an Edge in the Marketplace:
http://fncy.it/1telnj5 (quintcareers.com)
Improve Your Job Search Skills:
http://fncy.it/1wHb6eZ (jobdig.com)
8 Essential IT Skills to Improve Your Technology Job Search:
http://fncy.it/1zzpY0U (theladders.com)
Gain Transferrable Skills: Skills Employers Look For:
http://fncy.it/1telpaA (illinois.edu)
Develop Your Search Strategy:
http://fncy.it/1zzpY0W (princeton.edu)
The Job Search & Preparing Your Resume:
http://fncy.it/16RHAt3 (columbustech.edu)
The 10 Skills That Will Get You Hired in 2013:
http://fncy.it/1telpaD (forbes.com)
Ten Tips for an Effective Job Search:
http://fncy.it/1xdRX2Q (labor.ny.gov)
The 14 Ways to Look for a Job:
http://fncy.it/1AJ89xN (jobhuntersbible.com)
The Six Best Ways to Find Your Next Job:
http://fncy.it/1kPl3B1 (forbes.com)
8.Develop Your Entrepreneurial Skills:
6 Unexpected Ways To Improve Your Entrepreneurial Skills:
http://fncy.it/1zzpY10 (americanexpress.com)
Entrepreneurial Skills: The Skills You Need to Build a Great Business:
http://fncy.it/1xiFlKS (mindtools.com)
How to Develop your Entrepreneurial Skills:
http://fncy.it/1riIJ5Q (mytopbusinessideas.com)
How to Develop Your Entrepreneurial Skills – 20 Tips:
http://fncy.it/1sZVgXs (businessgross.com)
10 Ways to Develop Your Entrepreneurial Skills:
http://fncy.it/1xdRXzP (positionignition.com)
11 Ways to Improve Your Entrepreneurial Leadership Skills:
http://fncy.it/1xiFlL2 (upmarketzine.com)
10 Skills You Need to Be the Next Great Entrepreneur:
http://fncy.it/1zzpY15 (www.inc.com)
How to Improve Your Critical Thinking Skills and Make Better Business Decisions:
http://fncy.it/1HDZBWS (entrepreneur.com)
3 Entrepreneurial Skills You Won't Learn In Business School:
http://fncy.it/1xiFm1m (forbes.com)
Your Entrepreneurial To-Do List:
http://fncy.it/1HDZE5c (entrepreneur.com)
5 Leadership Skills Every Entrepreneur Must Develop:
http://fncy.it/1wlWT1U (business2community.com)
3 Exercises To Improve Your Creative Thinking Skills:
http://fncy.it/1wlWQDd (entrepreneurs-journey.com)
Additional Resources
Bachelor degree in healthcare management
business career college
Digital marketing classes
Healthcare and information technology
Sports rehabilitation schools
Massage therapy schools in Southern California
Paralegal studies
Online health administration
Diploma programs online
associates degree
Online bachelors degree programs