Shopping Centers Today: Continuing Education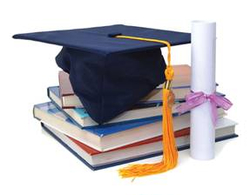 Landlord NewMark Merrill Companies is teaming with a local college to allow its tenants to take courses in subjects relevant to retailing and shopping center management. The Woodland Hills, California-based firm has launched a corporate training program with Fremont College to allow store owners, managers, and employees at the landlord's portfolio of more than 70 shopping centers to take practical college courses for free at the college's Los Angeles and Cerritos campuses and online.
"With a sampling of various educational opportunities at our sites, we can provide our tenants additional ways to improve their business performance," said Sandy Sigal, CEO of NewMark Merrill. Courses available for free include website development skills, store management, visual marketing, financial statement analysis, computer literacy or business leadership.
"The college expects its traditional full-time students will learn a lot from the New Mark Merrill students' real-world work experience", says Dr. Sabrina Kay, chancellor of Fremont College. "Fremont College students will benefit from the real-world experience of working professionals by being in the classrooms together," she said. "It's a completely different experience when you're working with real-time problems.
In classroom discussions, students can propose solutions, test them, and see what happens in class next week." The program will initially launch at multiple Southern California centers including Anaheim Town Center, Bristol Warner Marketplace and Bristol Warner Village, in Santa Ana; Norwalk Town Center and Park Plaza on Main in Baldwin Park and University Village, in Riverside.
*From the May 2013 issue of Shopping Centers Today