Top 10 Job Interview Tips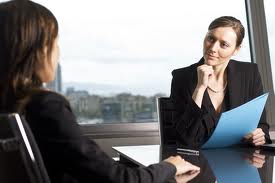 Job interviews are stressful for most people. Fortunately, there are ways to alleviate some of the stress associated with interviewing for a job. Review the following job interview tips to help you prepare for your next interview. Get advice about researching the company, practicing your interview techniques, selling yourself during the interview, and following up afterward. Find how to make your next job interview a success with these top 10 job interview tips.
1. Do your research
It's a good idea to learn about the company you're going to interview with not only to ensure that you are prepared for your interview, but also to find out if it's a company you actually want to work for. Utilize the Internet to research the company's background and history, and to learn about the company culture. All the information you need about the company will be available online, so do a thorough search before your interview and take notes.
2. Match your qualifications to the job requirements
If you can convince the hiring manager that you can handle the job you're applying for, you will have a much better chance of getting it. One helpful interview tip is to print out the list of required skills for the job in question, then write down a relevant skill or experience you have next to each item. It doesn't need to be a perfect match, just an experience that proves you can handle the tasks required of the job. This is also a good time to think of examples from your previous job that match the list.
3. Practice interviewing
Taking the time to review typical interview questions before your interview will give you a framework for your responses and will help you remain calm during your interview because you won't be scrambling for an answer. Practice interviewing with a friend or family member beforehand, and you'll have a much better interview.
4. Dress for the job you want
The first impression you make on a potential employer is going to be based on how you look and what you are wearing. That's why it is very important to be well-groomed and dress appropriately for your interview. Try to stick to the dress code of the company you are interviewing with. When in doubt about what to wear to a job interview, always remember that it is better to be overdressed than under dressed.
5. Know what to bring – and what not to bring – to your interview
It's important to know what to bring to a job interview. In most cases, it is recommended to bring extra copies of your resume, a portfolio containing samples of your work (if applicable), a list of references, and a list of questions to ask the interviewer. Leave your cellphone, chewing gum, and coffee behind.
6. Sell yourself
It's your job to sell yourself before and during an interview. While most people understand this, it doesn't mean everyone is comfortable with it. While it is not advisable to boast about your accomplishments or make false claims, you must paint the best picture of yourself possible. If you're feeling apprehensive about this, remember that interviewers want to hear about your accomplishments to find out what sets you apart from other candidates.
7. Relax
Try to remain as calm possible during the job interview. Maintain eye contact with the interviewer and try not to fidget. Also, pay attention to what the interviewer is saying and listen to the entire question before you answer. This conveys confidence to the interviewer and will help you make a great impression.
8. Be honest
Job candidates have a tendency to dance around difficult interview questions. If you don't have a skill that is required for the job, be honest. Don't attempt to cover up the fact that you don't have a particular skill by giving examples that aren't relevant. You are better off stating that you don't have the skill they are asking about, but you do have some related skills that you can tell them about instead.
9. Ask great questions
Go to your interview prepared with questions to ask. Nothing impresses an interviewer more than really good questions that show you not only researched the company, but also the specific job you are hoping to land. You will give the impression that you know the company and the role, and will set you apart from other candidates who didn't take the time to research the company beforehand.
10. Follow up with a "Thank You" letter
Always follow-up with a brief thank you letter reiterating your interest in the position. Not only is this good interview etiquette, but it also reinforces your interest in the position. You can also use your thank you letter to address any concerns that came up during the interview. If you interviewed with multiple people, send each one a personal thank you letter. It is acceptable to send your thank you note via email, just make sure you send it within 24 hours of your interview.
In a tough job market, these job interview tips will help set you apart from other candidates. Make a great impression and get the job you want by following this job interview advice.
Now that you know how to prepare for your next job interview, learn about the Top 6 In-Demand Careers in 2012.