Top 6 In-Demand Careers in 2012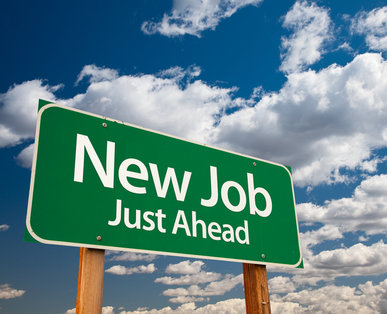 In a tough job market, it's a relief to know there are plenty of jobs out there that only require an associate's or bachelor' degree. The following guide lists some of the most in-demand jobs in 2012, including everything from management jobs to sports therapy jobs. Not only are these jobs in demand, they also offer good income potential because of their steady growth. Continue reading for a list of top jobs in 2012.
1. Management Jobs
If you have strong leadership abilities and want a job where you are responsible for motivating a team of employees, consider a career in management. A business leadership degree can prepare you for a number of management jobs, including Production Manager, Marketing Manager, General Manager, Sales Manager, and even Entrepreneur where you are responsible for managing all aspects of your own company, from sales to operations.
Management jobs will always be in demand because companies are constantly looking for strong leaders. No matter which area of management you decide to pursue, you will find a number of management jobs related to your chosen field. Learn more about obtaining a business leadership degree where you will learn about all aspects of management.
2. Marketing Jobs
Marketing skills will always be valued by potential employers, especially when it comes to the relatively new fields of Internet marketing. Once you graduate with an internet marketing degree and learn the skills necessary to successfully promote a business online, you will be in high-demand to potential employers who are looking for creative methods to get the word out about their products and/or services.
Fortunately, there are colleges that offer courses to prepare students for careers in the Internet marketing industry. A bachelor's degree in Business Leadership with a concentration in Internet marketing, for example, is one way method for obtaining the skills necessary to land a job as an Internet Marketer.
3. Multimedia Design Jobs
The gap between creative and technical jobs is closing. Helping to bridge this gap are graphic designers and web designers who work with a variety of mediums including websites and information technologies.
Businesses are always looking for someone to design or revamp a website, or provide graphic design assistance, so you can be certain that a bachelor's degree that offers coursework in web design or graphic design will provide many opportunities for employment.
Although there are still some companies that hire an in-house web designer or graphic designer, this career field is experiencing a shift to mostly freelance positions. Freelance jobs provide the flexibility that many people need to keep up with the fast-pace of society. Freelancers usually work independently, from home, and on their own schedule. If this sounds like your dream job, you can apply to a professional school for a Multimedia Design degree with an emphasis in graphic design or web design.
Earning a Multimedia Design degree with an emphasis in your chosen area will help prepare you for an exciting career in the world of multimedia design.
4. Paralegal Jobs
If you have ever thought about a career in law but don't want to spend several years in law school, consider pursuing a career as a paralegal. Paralegals are a vital part of the legal process and ABA accredited paralegal programs graduate students who will help assist law firms. Paralegals assist with all aspects of a legal case, including research and interviewing clients. Paralegals do basically everything attorneys do, except take a case to court.
A paralegal (also known as a legal assistant) investigates and reports facts and figures, and puts them in a report for use by lawyers in relevant cases. Research skills and the ability to think creatively and fast is a must for a paralegal. Earning a paralegal studies degree is the best approach to prepare for a paralegal job. The best part about becoming a paralegal is that as long as there is a demand for legal justice, there will always be a demand for paralegals.
5. Administration Jobs
Whether you want to pursue a career as an accountant for a private organization or become a human resources specialist for a well-known Fortune 500 company, you will be choosing one of the most important behind-the-scenes jobs available. People in these positions keep an office running smoothly and efficiently by employing highly specific skills and knowledge.
If an administrative job sounds appealing to you, there are ways to ensure that you obtain a rewarding administrative job with a lot of potential for growth. First, consider the type of office you would like to work in and the type of position you want. Without professional work experience, you should also consider earning a bachelor's degree in Business Leadership.
A Business Leadership degree prepares you for a number of fulfilling administrative jobs, including Human Resources Associate, Executive Assistant, and many other types of in-demand careers.
6. Healthcare Jobs
There will always be a demand for those who are skilled in the areas of healthcare. Whether it involves helping an injured patient recover from a car accident by providing rehabilitation therapy or providing sports therapy massages to a sports team, a career in sports and rehabilitation therapy is one of the most rewarding careers.
If you want a career in the health and healthcare industry but don't want to attend medical school, you can enroll in a associate's degree program in sports and rehabilitation therapy. This career offers good earning potential and tons of opportunity. As a sports and rehabilitation therapist, you can obtain a job as a rehabilitation therapist, medical massage therapist, team sports therapist, or health club trainer.
Whether you are just starting out in the job market or you are interested in a career change, these in-demand jobs in 2012 offer rewarding career possibilities as well as good earning potential. Learn about degree programs at Fremont University that can help prepare you for the best jobs in 2012. You can also take our free career quiz to find out which career is right for your personality type.