Top 10 Social Media Marketing Tips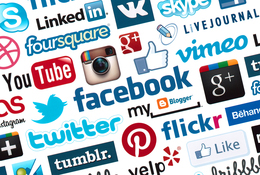 Most businesses have some type of social media presence nowadays. Whether it's a small start-up company or large corporation, businesses are always looking for ways to promote their products and services, and social media is a great way to do this.  If you're new to social media, you might be wondering how do I start social media marketing?  Or maybe you are wondering how do I become a social media manager?  For those who are new to marketing in the many different social media communities read on, we've laid it all out for you.
If you're serious about becoming a social media marketing manager, fill out the form on this page and one of our specialist can give you more information on our accredited marketing courses.
What is Social Media Marketing?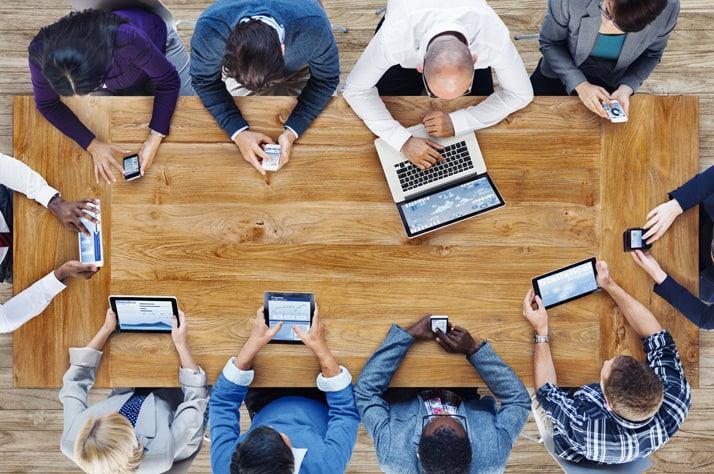 Social media marketing, sometimes shortened to SMM, is a form of internet marketing that uses a variety of social media networks for marketing communication and branding. Social media marketing involves activities like sharing content, videos, and images for marketing purposes. It can also include paid social media advertising.
Follow the top 10 social media marketing tips below to get started in social media or to improve an existing social media campaign.  For additional learning be sure to visit our digital marketing program page here.
1. Create a social media plan Creating a social media plan starts with determining your goals. Your plan will vary depending on whether your goal is to obtain more visitors to your website, sell more product or services, or just get the word out about something. Once you determine the goal of your campaign, create an easy-to-follow social media marketing plan that outlines what you want to accomplish during the next several months.  Some of the items you should include in your plan might include the following:
A separate plan for each social media channel
Goals and objectives
Audit of your target audience
Content marketing calendar
Posting frequency for each social media channel
Posting days and times  for each social media channel

2. Outline specific goals To ensure that your plan is effective, create specific measurable goals for your social media marketing campaign. Come up with benchmarks such as three months, six months or one year where you will measure and assess your campaign's performance. This will give you an indication of whether you need to change your approach. Perhaps you want to generate 10 new leads/sales for your company each month. Or maybe you want to increase social media engagement by 100% within one year. Make note of your specific goals so you can measure your performance later and adjust your campaign accordingly.
3. Secure your brand and product names Even if you don't plan to use them right away, secure your brand and product names across all social media channels. This will prevent you from having to change or tweak your company name to fit with an available domain down the line.
4. Start with one or two social media channels If you're just starting out in social media, it's best to focus on one or two social media channels at a time before expanding to other channels. Each channel takes time to manage and time to grow. Starting with too many channels at once will seem overwhelming and you won't be able to build your brand or engage with potential customers effectively.
5. Dedicate time to your social media marketing campaign each week Consistency is important when it comes to social media. The time and frequency of posting updates is vital to social media effectiveness. Prepare to dedicate time to your campaign several days per week. This includes taking the time to post updates, reply to messages and comments, and ensure that the information on your social media sites is up-to-date.
6. Find out who your brand advocates are Brand advocates are the people who believe in your product or service and aren't shy about expressing their opinion. Identify your brand advocates as soon as possible. They are typically the followers and fans who comment the most often on your posts. These people can be major influencers in your social media marketing campaign. Brand advocates will not only help you gain extra business by word-of-mouth, they will also help you grow your social media marketing campaign.
7. Ask questions Your customers want to provide their input, but they are more likely to post on your social media pages if they are invited to provide their input first. The way to do this is by asking questions. Even if you want to share a tip or update, post the message as a question and watch your response rates increase. When it comes to social media, there are two main goals – engage and get people involved. Asking questions encourages both, and addresses the need for people to be heard. You will learn a lot about your business by implementing this tactic, including what's working and what's not working.
8. Post pictures and videos People love to look at photos. Whether it's photos of your product, your business, or your customers, post photos regularly. Studies show that photos also have a higher response rate than regular text posts, so they are a great way to stay engaged with your fans, followers, and customers. Infographs have also proven very popular on social media sites as they provide a visual of information and data, which ends up being a visually-appealing way to present information.
9. Become an authority If you want to appear credible and increase social media engagement, become an authority in your particular niche. Do this by posting informative updates and articles; encourage in-depth discussions about topics related to your product or service. By offering content that is informative and useful, you will become known as an authority, increasing shares and retweets.
10. Analyze and modify your social media marketing strategy After six months of applied social media marketing tactics, analyze your campaign to determine if you need o make any changes to your strategy. Start by determining if the company met its social media goals. If the company did not reach its goals, determine which social media tactics are working and which are not, and adjust your plan accordingly. The key is to be flexible and use as many social media tools and resources as possible to improve your campaign.
Making a Career Out of Social Media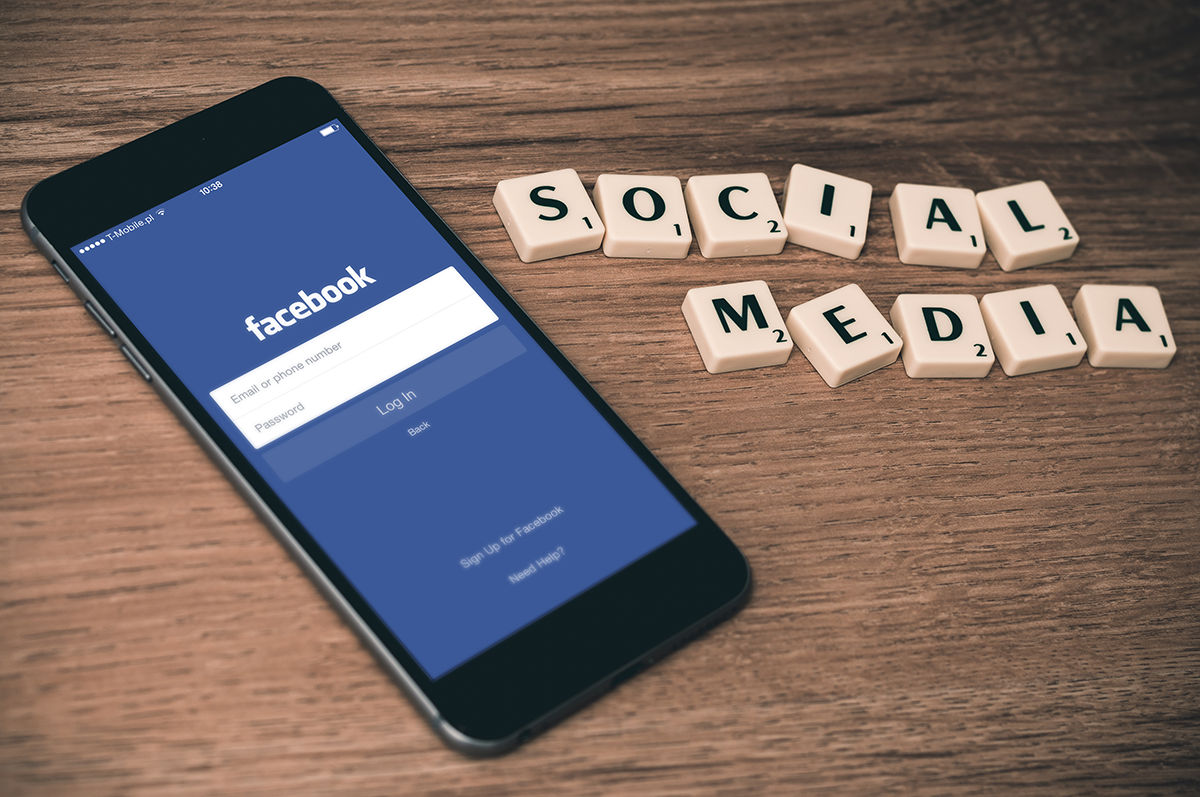 At Fremont University, you can earn a degree in 15 months and learn the latest Internet marketing tactics, including social media marketing. The Business Degree Completion Program allows students to apply previously-earned college credits toward a bachelor's degree in Business that takes just 15 months to complete. In the program, you will learn about marketing and business allowing you apply your knowledge to your own business or make a career out of it. Learn more about our Business Degree Completion Program or contact us today to enroll – space is limited.
Bonus Tip: Social Media Marketing Tools


According to statistics, 70% of the U.S. population has at least one social networking profile (Statistica). In addition, the number of worldwide social media users is expected to reach 2.5 billion by 2018 (Statistica). With numbers like this, it is no surprise many businesses and organizations are taking advantage of social media as a valuable marketing tool. In fact, not having an active social media presence can actually negatively impact your business.
For example, social media posts can be used to drive targeted traffic to your website. Without using social media, you simply have to sit back and hope your customers find you. Using social media for business will boost your site's Search engine optimization (SEO). This will affect your rankings on sites like Google. This proves work by search engine crawlers looking at which pages consistently earn traffic and which are just there, forgotten and ignored. If you make a page and never update it, the crawler will see it as a pointless page, which will not get you any ranking. SEO is the most important part of earning the top spots in search engine rankings, so focus on optimizing and using your social media to drive traffic to your optimized pages. If you do this correctly, your page will climb much faster in the search engine results pages (SERPs).
Social media is primarily used for networking. While you may think this means just connecting with old friends or family, you would be wrong. Social media can also be used to connect with consumers who might be interested in your products. Part of what makes sites like Twitter and Instagram perfect for marketing is the interaction you get to have with your customer base. You can garner valuable information, like which products they buying and why. Average social media users are also less likely to view your posts as advertisements because they view these platforms in a social context. This also means they will probably be more receptive to your message. You can also use social media as a tool for connecting with non-competing businesses and journalists who cover your industry.
In addition to free posts, you can purchase add space on many social media platforms. Social media ads allow you to target and retarget. Social media advertising is highly customizable. For example, Facebook ads allow you to target users by location, education level, industry, purchase history, and even by the pages they have liked.
Social media is an invaluable tool when marketing your business. A strong social media presence can build brand loyalty, while also exposing your business and products to new consumers. If you are you ready to get ahead of your competitors, it is time you take the social media world by storm.