11 Tips on Creating eBay Success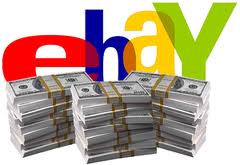 Do you have a product or creation that you're trying to sell, but can't afford a storefront? Looking for a simple and inexpensive way to sell your goods to a huge audience? Look no further than eBay. Over 171 million active users were shown on eBay in the first quarter of 2018, and they spend about $1,000 every second, or $86,000,000 a day – enough to support many small businesses. Convinced eBay is for you? Here are 11 tips to keep in mind when considering if you should start your own eBay business.
1. Make Sure eBay is Right For Your Business


Collectibles, clothing, video games, home décor, art, etc. do well on eBay, but keep in mind, you have to offer something that is harder to find and lower priced than your competitors in order to do well.
Selling online can be a great way to make revenue, but knowing if a channel is right for your brand and the items you sell is an important step. Just because eBay is a popular platform doesn't mean that it's the perfect venue for all vendors.  If what you are selling is easy to ship in terms of size and weight, feel free to stick to eBay – otherwise, you may only wind up with more headaches than profit. Secondly, research your product within eBay and try to figure out if what you have to offer is either a) very popular (attract numerous bids), or b) rare for consumers to find elsewhere.
2. Start Slowly


When you start your new business, don't bite off more than you can chew. Start by listing a few products so you can learn from your initial mistakes and perfect your technique before growing your eBay business.  Be organized and have a system in place.  As you increase the number of products you offer your system should allow you to easily locate and ship each product that you have sold.
3. Create the Perfect Title


Generally speaking, it's a good idea for you to keep your title short. However, do try to use as many applicable descriptive words as possible in order to make the item you are selling show up in more searches. Try to start your title with the main keyword. If that's not possible, at least place the keyword near the beginning.
4. Product Descriptions


When writing a description for the item, make sure to you include popular keywords terms, highlight features and benefits, and include basic info such as the brand name, model, and condition. Creating grammatically-correct sentences isn't a requirement, but it's a plus. It matters a lot for you to use correct spelling. Refrain from using all caps although capitalizing all the letters in power words (words that best describe the items or highlight its features or benefits) may be a nice touch.
You should refrain from surprising the buyers with scratches or dents. Being honest and upfront about what potential buyers need to know can save your reputation from being tainted with negative feedback.
5. Be Crystal Clear About Policies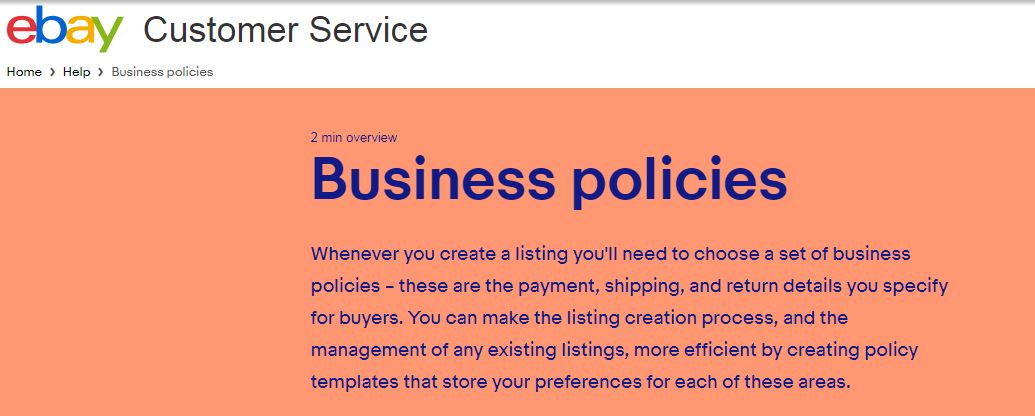 Earlier, it was mentioned that you should try to keep your reputation blemish-free by being upfront about certain things that potential buyers need to know about the item, such as stating imperfections.  Another thing that you can do to maintain a commendable reputation is by being clear about your policies in order to avoid any confusion. For instance, clearly state your policies when it comes to returns, shipping, and payment.  Be sure it is easily understandable and transparent.  Business policies can include payment, shipping, and return details that you specify for buyers in your listings.
Got an upset customer because of your policies? It may be best to own up and learn your lessons to avoid running into the same brouhaha in the future.
6. Provide Stellar Customer Service

Sellers who receive excellent reviews from their customers will turn up higher in product search results. By maintaining high reviews, they also become part of the "top-rated seller" program and start receiving rewards such as UPS discounts, and much more.
It's not that difficult to provide good customer service on eBay, and doing so can work to your advantage. You can easily become a standout seller if your product is good and your customer service even better!
Similar to selling a product in a physical store, it pays to be kind and polite on eBay. Respond to queries as soon as you can even if you don't have a final answer – just let them know that you have read their questions and that you will come up with a response ASAP. Keep your buyers updated until their purchase reach them.
7. Create Effective Product Listings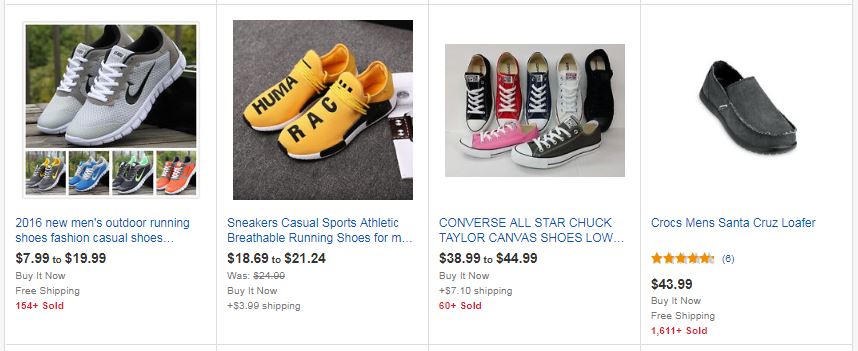 Terms should be simple. List your prices, shipping, and handling, and return policy in a clear manner (bullet-points, for instance). Product descriptions can be more in depth. Highlight what makes it special, like if it's handmade, an antique, the size or measurements, etc. Upload photos! People want to see what they're buying. Use photos from different angles to shows the complete product.
8. Brand Your Store Page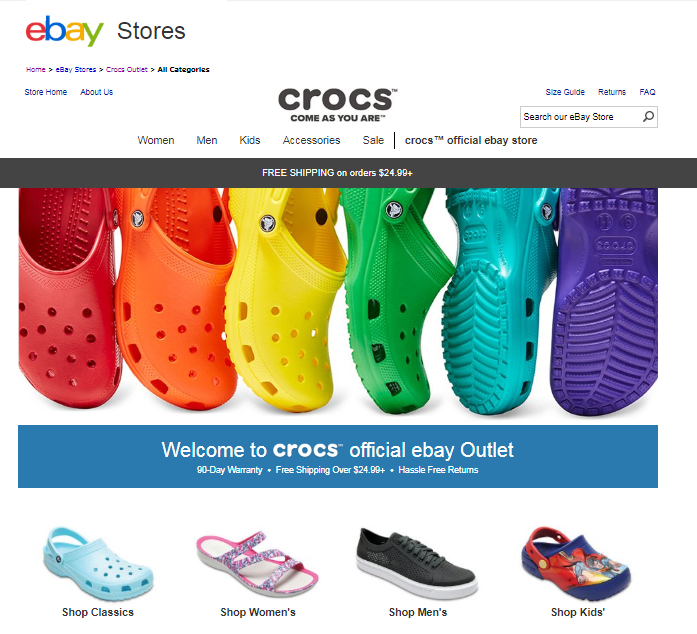 eBay provides a free tool to help you customize your page. Use it! Other marketing and merchandising apps are available to customize the look and functions of your storefront. Branding your page gives you the opportunity to set yourself apart from other sellers. Stand out.
9. The Customer is Always Right


Even when they're not. This is true for every marketing and merchandising platform. Your job is to please the customer. Period. Even if they're crazy.  Put on a smile and create a good customer experience for everyone who purchases from you.
10. Consider Offering Free Shipping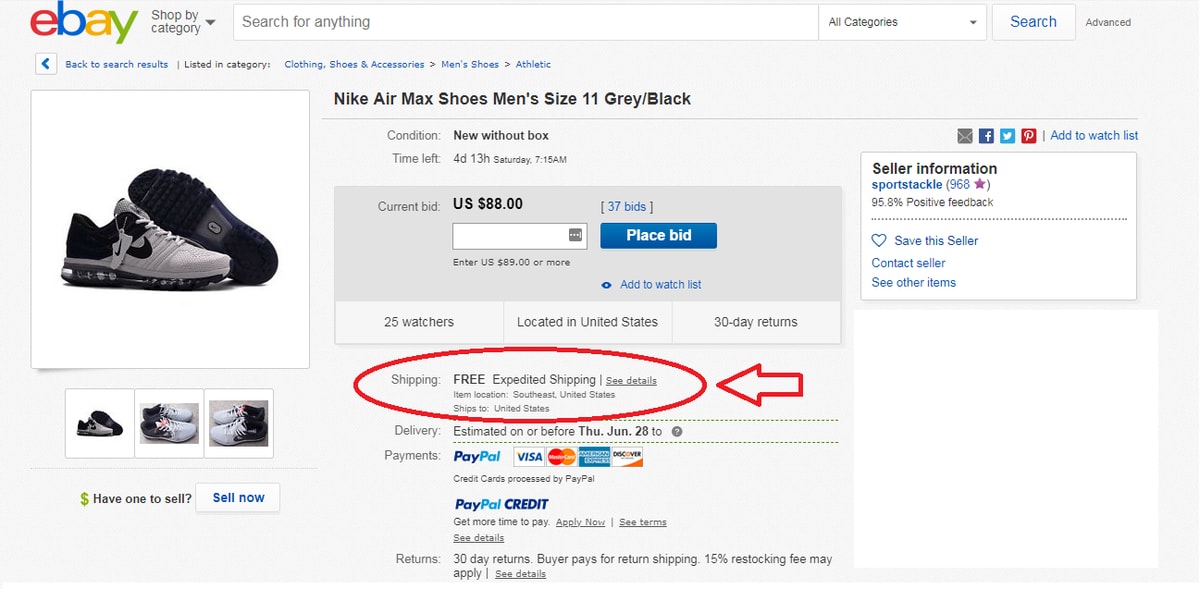 Consider adding the shipping to the price of the product, or incur some of the cost yourself. This will help to ensure that you don't turn off potential customers.
Regardless of whether you offer free shipping or not, you should always ship products promptly and make sure they are packed well so they arrive undamaged. Especially if the product is fragile, pack it as securely as you can – invest in styrofoam peanuts or bubble wrap. On a tight budget? Old newspaper or shredded old magazines can be appropriate as makeshift stuffing.
11. Think Like a Buyer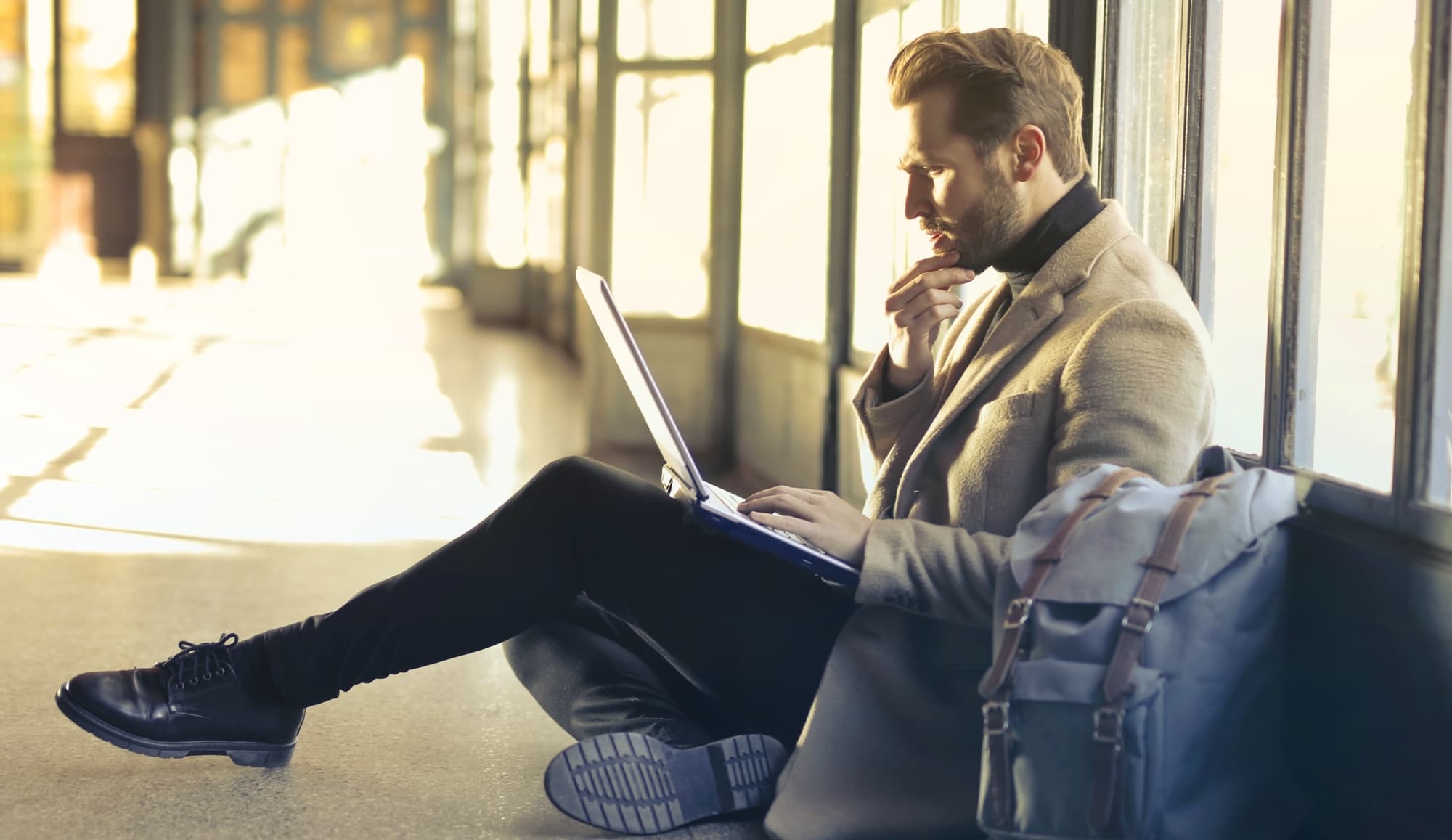 Buy something from another eBay seller. Get a feel for the experience and note what you like and don't like about the process. Then take that knowledge and use it to your advantage.
Want To Learn How You Can Become a Successful eBay Seller?
If you love being an entrepreneur and want to learn more about business and Internet marketing, take a look at Fremont University's Digital Marketing school or Business Leadership degree program. The Business Leadership program will give you the skills you need to become an e-commerce entrepreneur and start your own eBay business. Don't wait – get started in the Business Leadership program today and be on your way to online business success!

Sources:
statista.com/statistics/242235/number-of-ebays-total-active-users/
internetseer.com/services/article.xtp?id=25844
moneycrashers.com/ebay-selling-tips-maximize-profits
andrewminalto.com/how-to-write-perfect-ebay-listing-titles
*In no way does Fremont University promise or guarantee employment or level of income/wages.