Legal Assistant Salary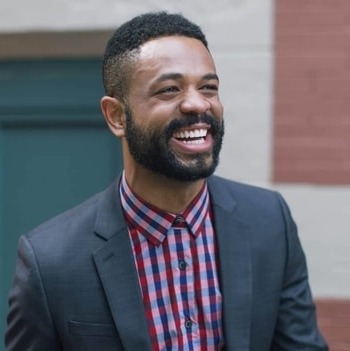 Are you thinking about pursuing a career in the legal field? If a career as a paralegal or legal assistant sounds appealing, you might consider a specialized education that can help you get the training you need to pursue a new career. Legal assistants might work in a fast-paced environment and may need to work on multiple projects under tight deadlines. This requires many of them to work full-time and, in some cases, more than 40 hours a week.
What Is The Average Starting Salary For a Legal Assistant?
Legal assistants may be well compensated for their time and work.  According to the Bureau of Labor Statistics, the median annual wage for paralegals and legal assistants was $50,410 in May 2017. The lowest 10 percent earned less than $31,130, and the highest 10 percent earned more than $81,180.
In the top industries that employ legal assistants, the median annual wages in May 2017 were:
Federal Government (excluding education and hospitals) – $65,970
Finance and Insurance – $60,730
Local Government – $49,600
Legal Services – $48,380
State Government (excluding education and hospitals) – $46,240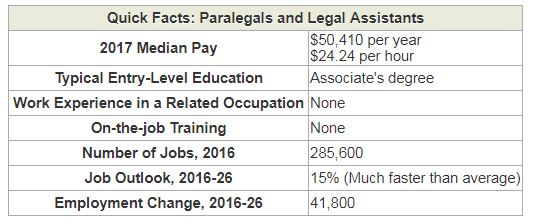 What is a Legal Assistant?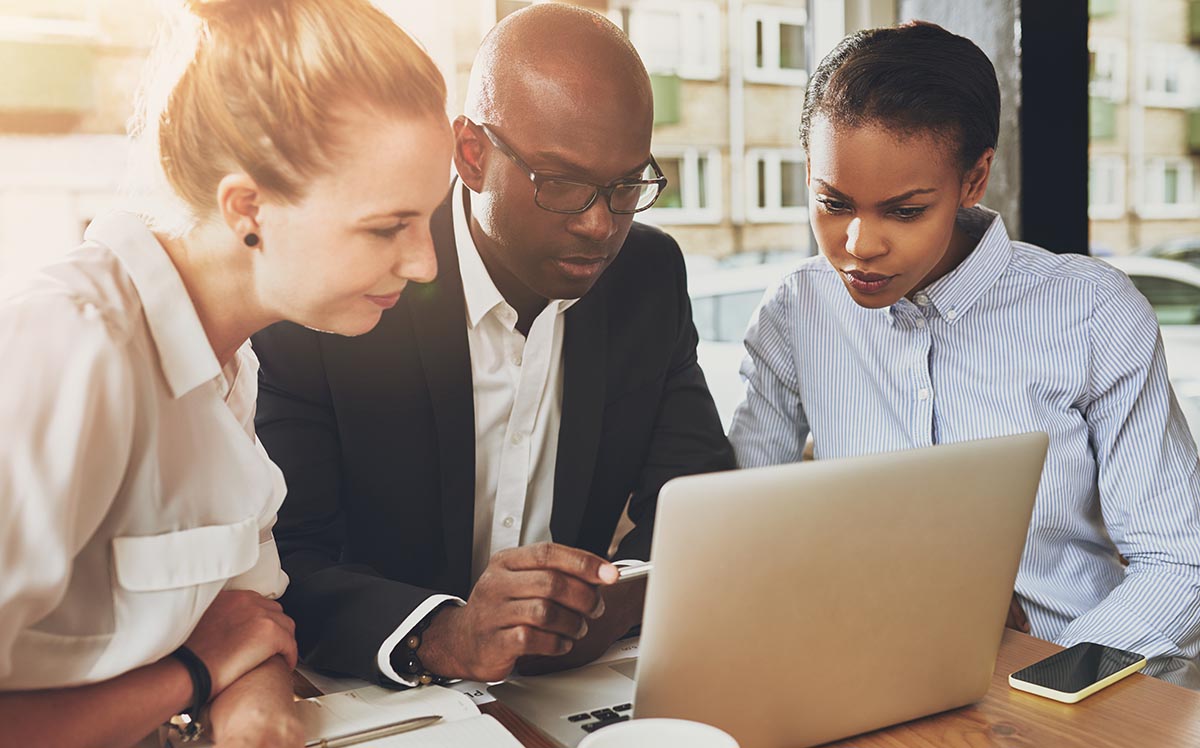 "Legal assistant" is a term used to describe a specific type of employee who might perform a variety of tasks to support attorneys. These tasks typically include administrative work, such as maintaining and organizing files, conducting legal research, and drafting documents.
Is There a Difference Between a Paralegal and a Legal Assistant?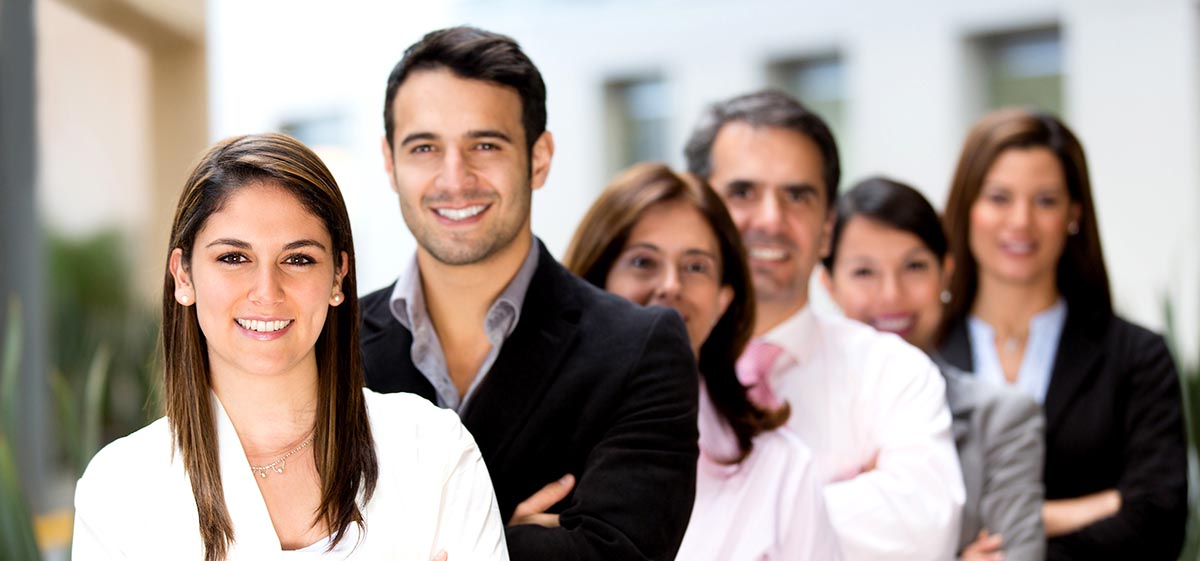 Previously, the terms "paralegal" and "legal assistant" may have been interchangeable. However, in 2004, the National Association of Legal Assistants (NALA) added the certification category "Certified Paralegal (CP)" to the "Certified Legal Assistant (CLA)" certification, which was originally established in 1976. The organization's members requested that this designation is created. With this change, Paralegals who pass NALA's certification exam and meet all certification requirements can use either distinction. When determining which you would prefer to be called, you might consider the job description. If it concentrates on administrative tasks, it is more likely you might be designated as a legal secretary. However, if you are focusing on conducting research and drafting documents, you will most likely be designated as a paralegal.
Learn more about the differences between a paralegal and legal assistant by clicking here.
What Do Legal Assistants Do?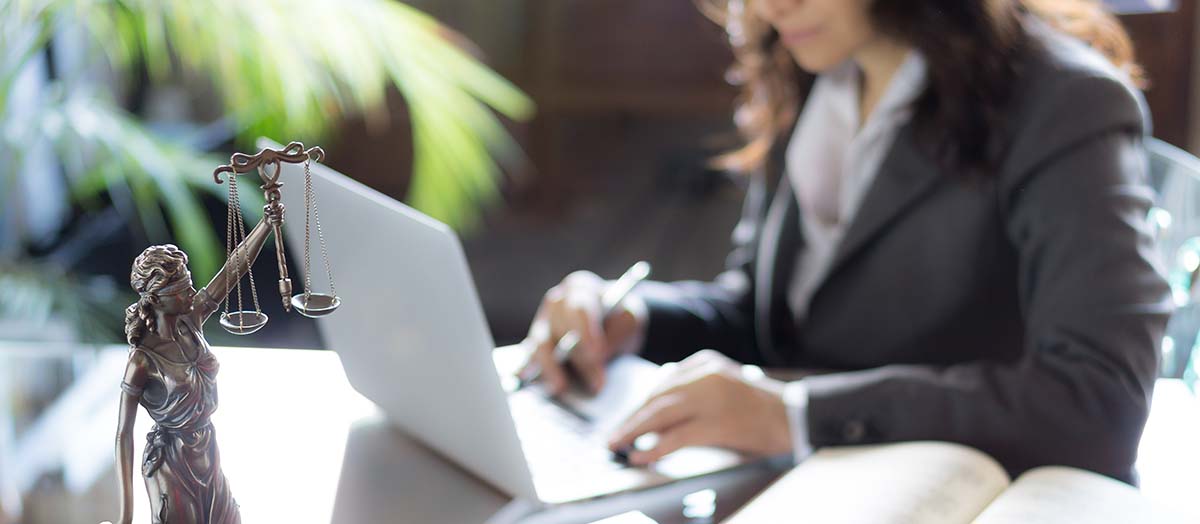 Paralegals and legal assistants might have duties that may include:
Investigating and gathering the facts of a case
Conducting research on relevant laws, regulations, and legal articles pertaining to a case
Organizing and maintaining documents in paper and/or electronic filing systems
Gathering and arranging evidence and legal documents
Writing or summarizing reports to help attorneys prepare for trials
Drafting correspondence and legal documents, including contracts and mortgages
Gathering affidavits and other formal statements that could be used as evidence in court
Aiding attorneys during trials by organizing and handling exhibits, taking notes, and reviewing trial transcripts
Filing exhibits, briefs, appeals, and other legal documents with the court or opposing counsel
Communicating with clients, witnesses, other attorneys, and outside vendors to schedule interviews, meetings, and depositions
In a number of cases, both paralegals and legal assistants might aid attorneys in preparing for hearings, trials, and corporate meetings.
To be a successful legal assistant, it may be important that you know how to use specific technology and computer software for managing and organizing documents and data collected during a case. This technology might also be used draft documents, catalog documents, and review documents for specific keywords or subjects. It might be helpful to be familiar with electronic database management and keep current with the latest software used for electronic discovery (or all electronic materials obtained by the parties during the litigation or investigation such as emails, data, documents, accounting databases, and websites).
Where Do Legal Assistants Work?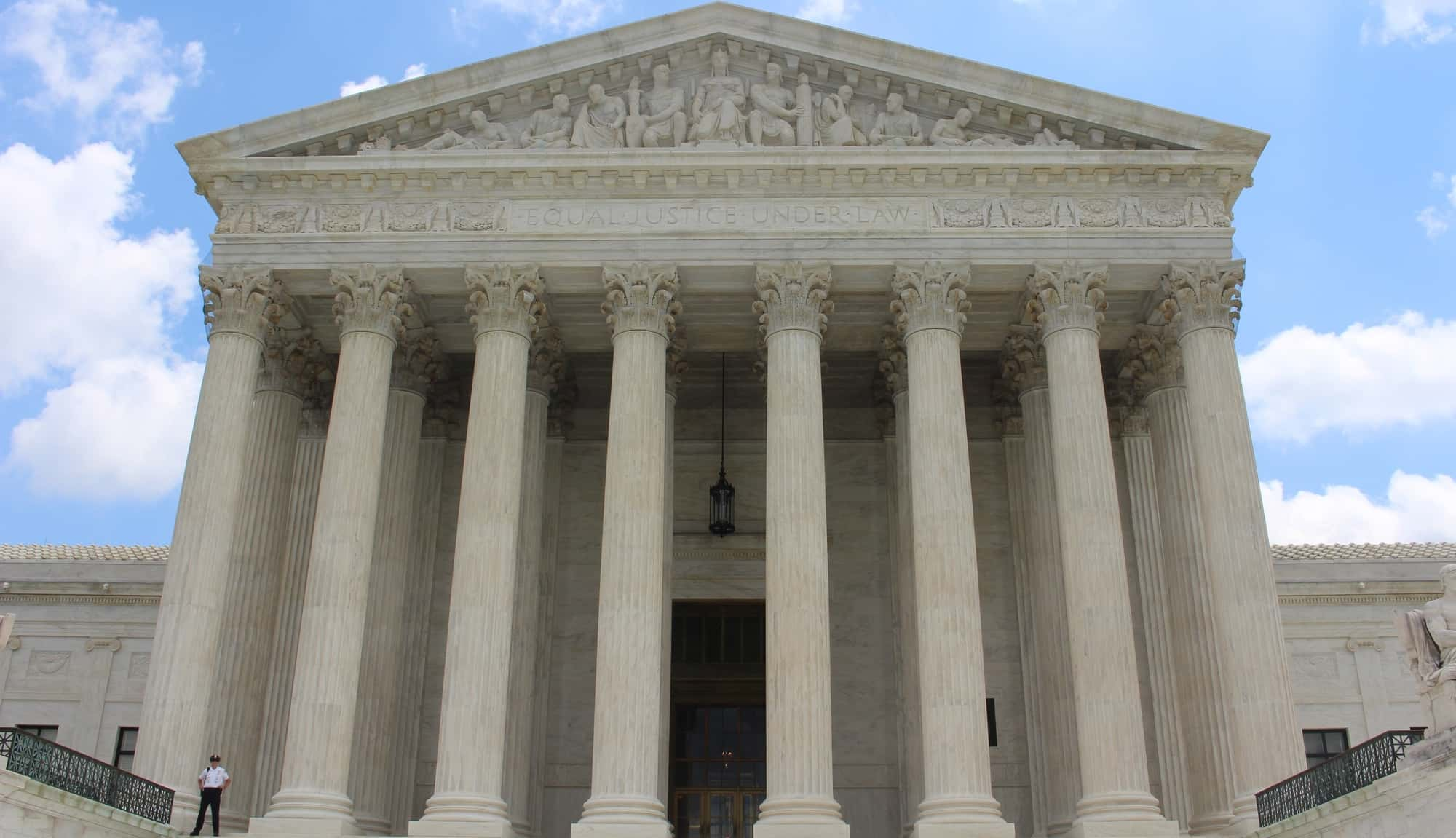 According to the Bureau of Labor Statistics, paralegals and legal assistants held about 285,600 jobs in 2016. The largest employers of paralegals and legal assistants were:
Legal Services
Federal Government (excluding education and hospitals)
Local Government
Finance and Insurance
State Government (excluding education and hospitals)
Most of a legal assistant's work might be done in an office setting. In a number of cases, legal assistants might work in teams with attorneys, paralegals, and other legal support staff. In some cases, they may travel to gather information, collect and review documents, accompany attorneys to depositions or trials, and perform other relevant tasks.
Are Legal Assistants in High Demand?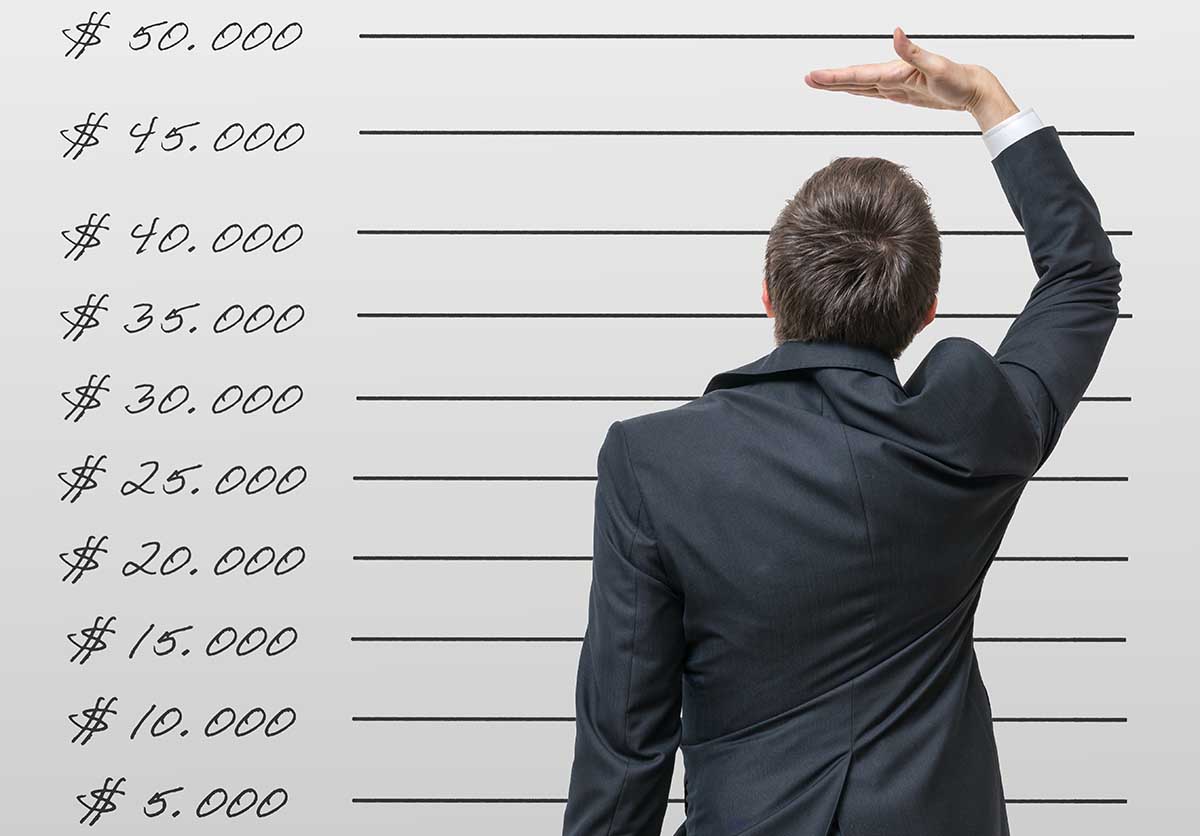 For legal assistants and paralegals, this might be a good time to enter the market.  In fact, the Bureau of Labor Statistics projects that the employment of paralegals and legal assistants is projected to grow 15 percent from 2016 to 2026, which is much faster than the average for all occupations. .
How Do I Become a Legal Assistant?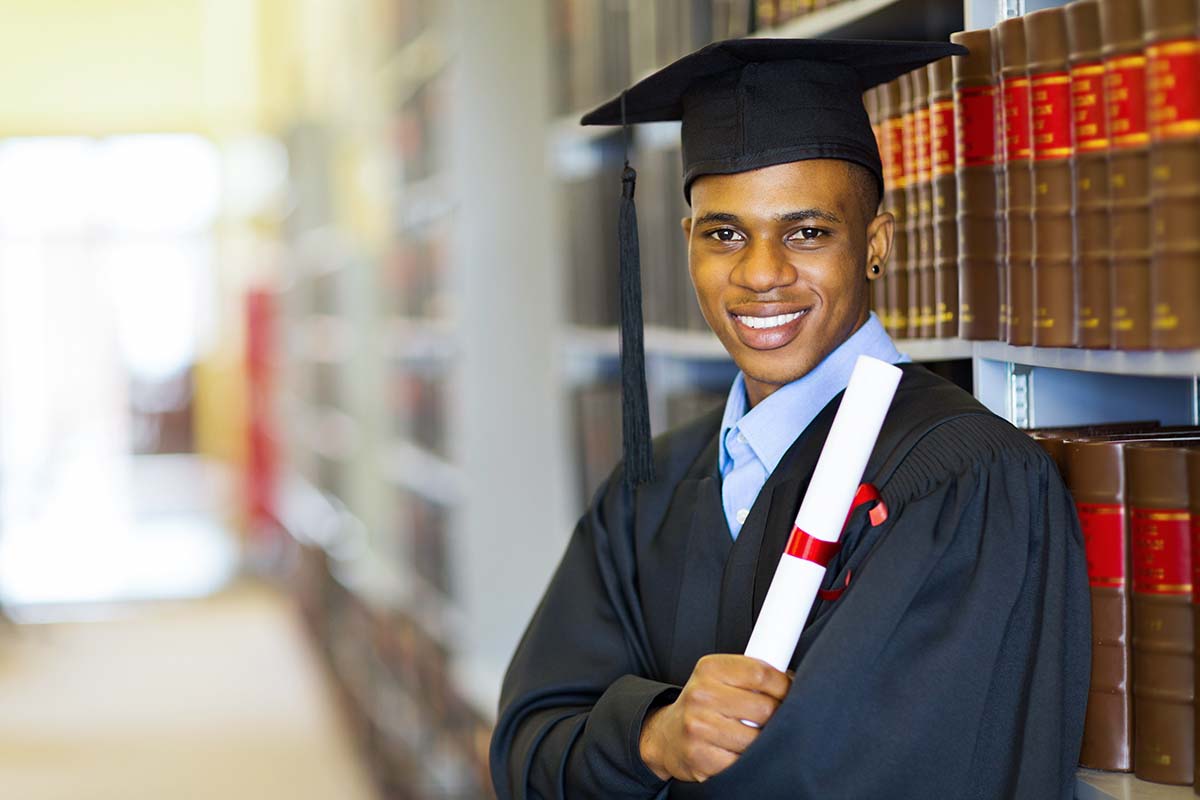 To become a legal assistant, you might follow the same path as a paralegal. Paralegals possess an associate's degree in paralegal studies or a bachelor's degree in another field and a certificate in paralegal studies (we discuss this here). One of the most common ways to become a paralegal or legal assistant is to earn an associate's degree in paralegal studies from a post-secondary institution. In some cases, you may be required to have a bachelor's degree. Because there are only a few schools who offer a bachelor's degrees in paralegal studies, many paralegals with a bachelor's degree have their degree in another subject and then earn a certificate in paralegal studies from a paralegal education program approved by the American Bar Association.
Fremont University is one of only a number of Paralegal programs in California that offers a Paralegal Studies program approved by the American Bar Association. Our program offers students the opportunity to earn their paralegal certificate in just 15 months. When you complete Fremont University's accelerated program, you will earn an Associate of Arts degree in Paralegal Studies, and be on the right path to a rewarding career as a legal assistant or paralegal.
Source – https://www.bls.gov/ooh/legal/mobile/paralegals-and-legal-assistants.htm