Reasons to Attend Fremont University
Fremont University is best known for its innovative teaching method referred to as Professional Action Learning, but there are several things that set Fremont University apart from other colleges. Fremont University offers accelerated degrees programs that can be completed in as few as 15 months, a convenient online degree program, hands-on experience, and is one of only 28 Paralegal schools in California that is ABA-approved. Learn more about what Fremont University has to offer and the unique approach to teaching that ensures success.
Professional Action Learning (PAL)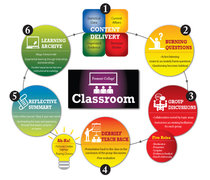 Professional Action Learning (PAL) was developed by Fremont University's Chancellor and CEO, Dr. Sabrina Kay, and is the learning methodology used at Fremont University. Students learn by doing, asking questions, delivering presentations, and receiving constructive feedback. PAL is instructor-led, but student-driven. As industry experts, Fremont University's faculty members find relevant articles, podcasts, and video clips to inform students of what they need to know. Instructors organize, verify, and structure class discussions and presentations around various learning content available online. Then, they validate the student's learning through assessment to make sure they've met their goals. It's the Fremont way to maximize success and empower students to achieve their goals. Professional Action Learning helps students learn better and faster than in traditional colleges, and transforms students into articulate, skilled professionals ready to lead in today's competitive workplace.
Accelerated Degree Programs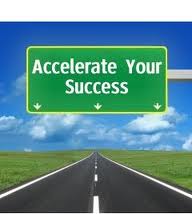 An associate degree from Fremont University takes approximately 15 months to complete. Those who already have an associate degree can obtain a bachelor degree in Business Leadership in 15 months as part of our Degree Completion Program. If you're eager to start your dream career and don't want to spend 4+ years going to school, take the fast track to earning an associate degree or bachelor degree by choosing a degree program at Fremont University. Consider an associate degree in Multimedia Design, Paralegal Studies, or Sports and Rehabilitation Therapy. Or, you can earn a bachelor degree Business Leadership through our Degree Completion Program.


Online Courses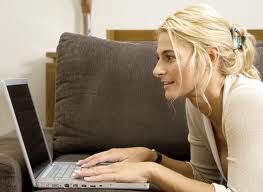 Fremont University offers an online business degree program where students can earn an associate of arts degree in Multimedia Design in just 15 months, or a bachelor of arts degree in Business Leadership in just over two years. Online classes available through Fremont University allow students to study at their own pace and are perfect for those who work full time or have busy schedules. Each online course is delivered through a powerful learning management system with 24 hour technical support. Students also have access to virtual advising sessions, online career services, and an online student support center.
Modern Classrooms and Technology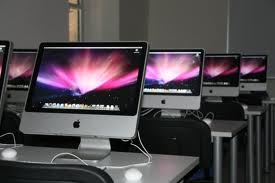 Fremont University features modern classrooms and technology. Both of our campuses have libraries that contain print materials, periodicals, books, legal texts, and other published resources that are used to further in-class studies. Each campus also features an Apple Lab that is equipped with stylish 27″ iMac computers loaded with the latest versions of Adobe Creative Suite, textile design, line development, and CAD retail space software. Our PC Lab has the latest thin-client technology, up-to-date versions of MS Office, and the Internet tools needed to conduct research in the 21st-century workplace. SMART classrooms integrate technology and accessibility to provide a quality learning environment with multiple projectors, screens, and speakers.
Hands-On Experience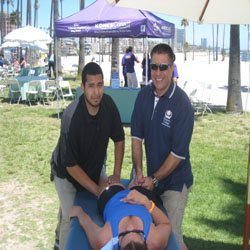 Fremont University offers plenty of opportunity for hands-on experience in all of its degree programs. Whether you choose the Legal Studies degree program or the Sports and Rehabilitation Therapy program, you will have the chance to obtain the real-world experience you need to prepare for a career in your chosen field. As a Legal Studies student, you will have the chance to conduct actual legal research, perform real-world problem solving, and participate as a member of an active legal team. Sports and Rehabilitation Therapy students attend many exciting sports events where they have the opportunity to practice their skills.


ABA-Approved Paralegal Program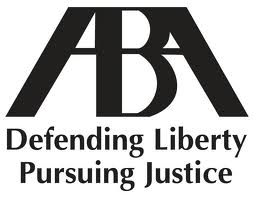 Fremont University is one of only 28 ABA-approved paralegal schools in California. When choosing a paralegal program, not only should you be looking for a top ranked education, you should also be looking for a program that is most likely to ensure job placement after completion. Since employers tend to look more favorably upon job candidates who have graduated from ABA-approved Paralegal Schools, it makes sense to choose an ABA-Approved Paralegal degree program. In addition, you can earn an associate degree in Paralegal Studies in as few as 15 months at Fremont University allowing you to start your dream career in the legal field in just over a year!
If you're trying to choose a career college and want to be sure that you make the right choice, consider all that Fremont University has to offer. You will receive a top-notch education at Fremont University that will prepare you for the career you have always dreamed of. Learn more about degree programs at Fremont University or take our free career quiz to find the degree that is right for you based on your personality and interests. Be sure to read our Fremont University reviews and student testimonials to learn about the Fremont experience and find out how we help students succeed.