Immigration Paralegal Job Description
Immigration Paralegal Job Description – What Do Immigration Paralegals Do?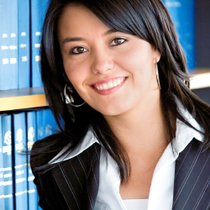 Immigration law deals with individuals who are seeking temporary or permanent legal status in the United States. Immigration Paralegals are responsible for finding immigrant and non-immigrant visa alternatives, and also assist clients who want to become naturalized citizens.
Immigration Paralegal
They sometimes perform highly-specialized services such as determining whether clients requesting asylum are eligible for refugee status, and helping clients who seek temporary residence show that they will not violate their visas. Other duties of the Immigration Paralegal may include drafting and coordinating the filing of applications, petitions, letters and affidavits, as well as the translation of foreign documents and evaluating the equivalency of foreign degrees. The Immigration Paralegal salary varies based on experience.
Get a FREE Career Guide
Preparing for an Immigration Paralegal Career
Prepare for a career as an Immigration Paralegal by earning an associate's degree in Paralegal Studies. Fremont College offers an ABA-approved Paralegal program that can be completed in just 15 months. Students receive hands-on training and real-world legal experience in the program preparing them for a career in the Paralegal field. Enroll today to get the training you need to pursue a rewarding Immigration Paralegal career.
* Paralegals may not provide legal services directly to the public except as permitted by law.
Click the following link to learn more about our ABA-approved paralegal program.
Browse Additional Paralegal Specializations